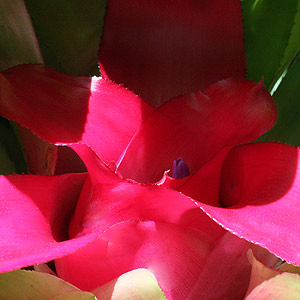 Neorgelia are a tank type bromeliad, low growing with leaves in a symmetrical pattern and literally hundreds of species and cultivars.
Mainly grown as an potted or indoor plant except in warmer zones, these fascinating and often colorful plants are easy care and provide year round interest.
Neoregelia Care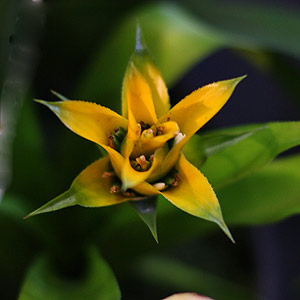 Generally good strong filtered light is best, one of the interesting factors is that the amount of light will have an effect on the foliage color.
Like most bromeliads Neoregelia require a free draining potting mix, although the potting mix can be watered every now and again to prevent desiccation, usually the watering is carried out by filling the central 'tank'.
Watering should be carried out to mimic nature, good clean water with no chemicals.
Let the water in the tank almost dry out before re filling.
Re potting
Despite what you may read, mature plants will need to be repotted, potting mix and growing media will break down over a period of time and can cause problems.
Propagation
The easiest form of propagation is by removing the offsets or 'pups' which will form around the base of the plant.
Varieties
With most plants sold being hybrids, a few species are also worth seeking out.
Neregelia princeps – This species is often confused with N. carolinae, very similar in appearance. The difference is in the color of the flower bracts, red instead of green.
Neoregelia carolinae – Lots of hybrids from this species, N. carolinae 'tricolor' with its green margined leaves is one to look for.
Neoregelia marmmorata – Green leaves speckled with red to crimson, usually a pink to crimson mark near the foliage ends.
Neoregelia ampullacae – Small growing species with green foliage banded with red. Again many cultivars with different color forms.