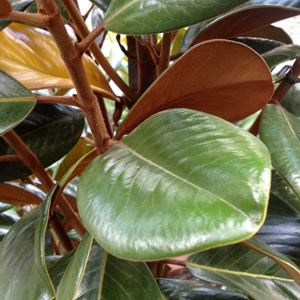 Evergreen trees hold their foliage right through winter and have a few advantages including being great shade trees as well as good screening trees.
They can act as a windbreak and can even protect a garden from frosts. so if you are looking for year round privacy and shade evergreens are the way to go.
Also an important aspect of garden design where they can add structure year round and act as a backdrop for other plants.
The main types of evergreen trees are those used as ornamental, those used for shade and those used for privacy.
Benefits of Evergreen Trees
They can create a natural boundary that enhances the look of a property..
Many are suitable for use as screening plants from neighbours and roadways.
Evergreen tree can be used as a windbreak as well as to create shade.
The dense foliage can help suppress sound from roads.
They can add value to you property as the aesthetic properties can improve the overall garden design.
They can act as air purifiers and coolers.
Evergreen tree selection will depend on a number of factors. The height and spread are important factors in most landscaping plans. Tall growing narrow or columnar (fastigate) trees are useful for narrow spaces. Shorter spreading tree can look great in smaller gardens.
Maintenance is another issue, some evergreen trees do drop a lot of litter during the year. And allergies also need to be considered with some people being allergic tom the pollen of different species.
Coosing Evergreen Trees
Also look at these factors when deciding which is the best tree for your own situation.
Soil requirements
Water Requirements
Height constraints
Aggressiveness of the root system
USDA Zone
Suited to growing in pots
Suited to small gardens
Uses for evergreen trees
Ornamental evergreens can have a combination of the following characteristics.
Flowers
Great foliage
Weeping habit
Attractive bark
Those used for shade can have a spreading habit while those used for screening will have dense foliage. And of course some may have a combination of uses.
We are often asked for a list of evergreen trees for the garden, so we present a list of our best evergreen trees for the garden, depending on your location and landscaping requirements.
More Info
Our list of some of the best evergreen trees.
Arbutus x andrachnoides 3-6m
Arbutus canariensis
Arbutus glandulosa
Calodendron capense pink and white forms
Brachychiton Bella Donna & Clara Belle
Cussonia paniculata
Cussonia spicata
Cupressocyparis leylandii ( The Leyland Cypress)
Eriobotrya japonica (Loquat)
Gordonia hainanense
Gordonia yunnanense 5-10m
Jacaranda White Christmas
Juniperus chinensis (Juniper)
Magnolia delavayii 3-10m depending on condition
Magnolia grandiflora "Bull Bay"
Magnolia grandiflora Teddy Bear 5m
Magnolia grandiflora Kay Parris 5m
Michelia x alba
Michelia doltsopa Silver Cloud
Nothofagus moorei (Antarctic Beech)
Olea europeana (Olive tree)
Eucryphia (Leatherwood) to 10m
Pittosporum crassifolium to 8m
Pseudopanax crassifolium (Lancewood)
Quercus ilex (Holly Oak)
Quercus suber (Cork Oak)
Quercus virginiana ( Southern Live Oak)
Thuga occidentalis (Arborvitae)
Ulmus parvifolia (Chinese elm)
Vitex luscens (Puriri ) to 10m