One of the many beautiful species, Fritillaria michailovskyi with its nodding bell shaped flowers is also fairly easy to grow.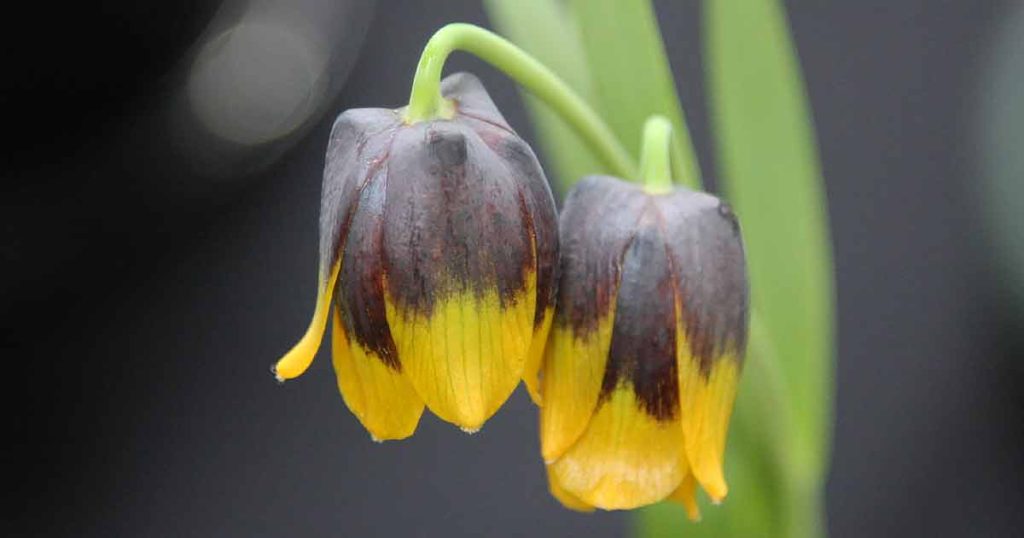 Also known as Michael's Flower or Fritillary it is native to north eastern Turkey in mountainous areas near Ezurum and Kars. The flowers appear in spring to summer, bright yellow tipped petals with a deeper mahogany to purple upper.
This is a species that will reach around 20cm in height, it grows well in containers and is also suited to the rock garden or crevice garden.
Foliage is a mid green and lance shaped and the species originated in Eastern Turkey.
Propagation
Fritillaria michailovskyi is easy to propagate by division of established clumps and can also be propagated from seed sown in autumn. T
his early sowing of the seed gives it the cold stratification it needs to germinate in spring.
In warmer climates, 6 weeks in a refrigerator before spring can be used as a stratification method.