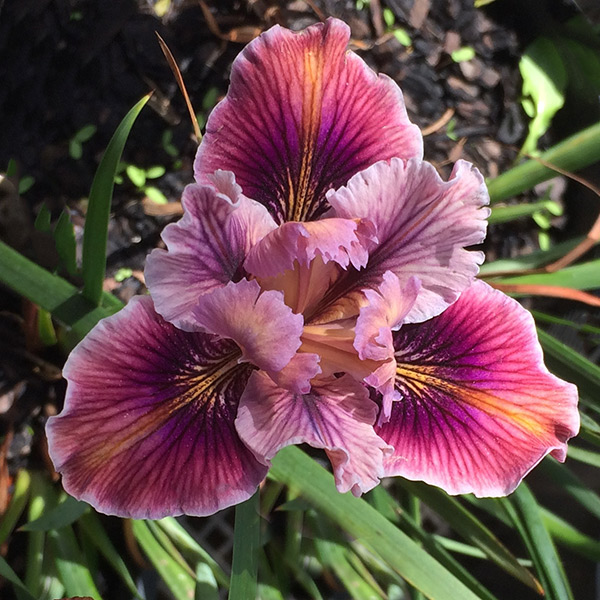 A wonderful small Iris for the dry garden are the 'Pacific Coast Iris'.
These are mainly Iris douglasiana hybrids, an easy care iris grown widely across the United States. However a number of other species are also include in the group, Iris bracteata, Iris chrsophylla, Iris hartwegii, Iris innominata and others.
They are not show stoppers like some of the bigger iris species, but they are a reliable performer in the garden, and they do put on a good show.
These are an iris that take well to being grown in containers as long as you remember to repot them every 2 – 3 years.
They need to be in pots that are fairly large for the size of the plant. This avoids the pots overheating, and the soil will not break down as rapidly.
You will also need to water regularly from spring through summer, including a diluted liquid fertilizer in this regime.
Pacific Coast Iris Care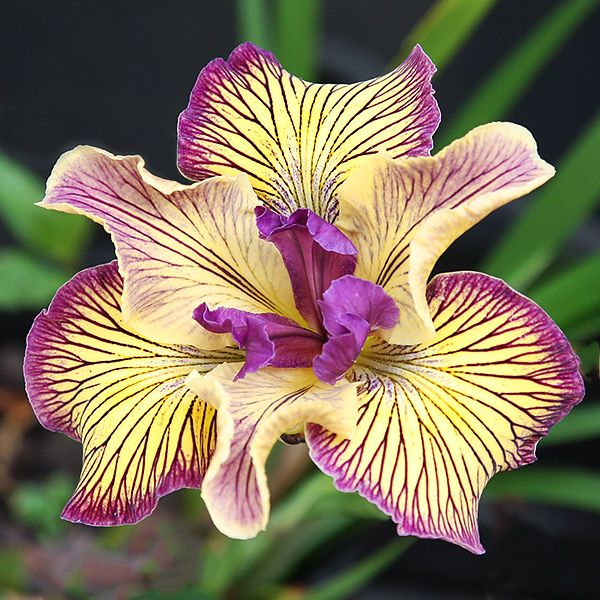 Look for a position in full sun, perhaps with a little protection from the hot afternoon sun. A well drained soil is essential, they do like a humus rich moist soil, but do not like to site in wet soils. Once they are established little to no watering will be required.
In spring a little slow release fertiliser is appreciated, or maybe a little watering with a liquid seaweed fertiliser.
Propagation
In terms of dividing these lovely native orchids, although some growers say divide in fall, we think that early spring is best, this is when new root growth will be occurring, a good time to divide and transplant.
And you will need to divide established clumps every 4 – 5 years to prevent congestion and increase flowering.
They do resent being divided, so try 1/3 of the clump at a time. Replant only the healthy looking divisions, and at this stage give them a little water with a liquid seaweed fertiliser.
Summary
Height : 1 ft
Growth : Moderate once established
Flower color : Huge variety of colors
Foliage : Usually green sword shaped
Flowering period : Spring to summer, later in cooler areas
Seasonal interest : Spring to Summer
Landscaping uses : Garden borders, containers and general uses
Soil Requirements : Well drained, neutral to slightly acidic ph
Position : Full sun to light afternoon shade
Pacific Coast Iris are available for sale from the following growers
---

WHITE FLOWER FARM phone 1-800-503-9624

STOUT GARDENS – 405-642-4190
432 NE 70th St
Oaklahoma City, OK 73105
SCHRIENER'S IRIS GARDENS phone 800-525-2367
3625 Quanaby Road N.E
Salem OR, 97303 USA

PINE KNOT FARMS phone 434-252-0768 681
Rockchurch Road, Clarksville
Virginia 23927 USA