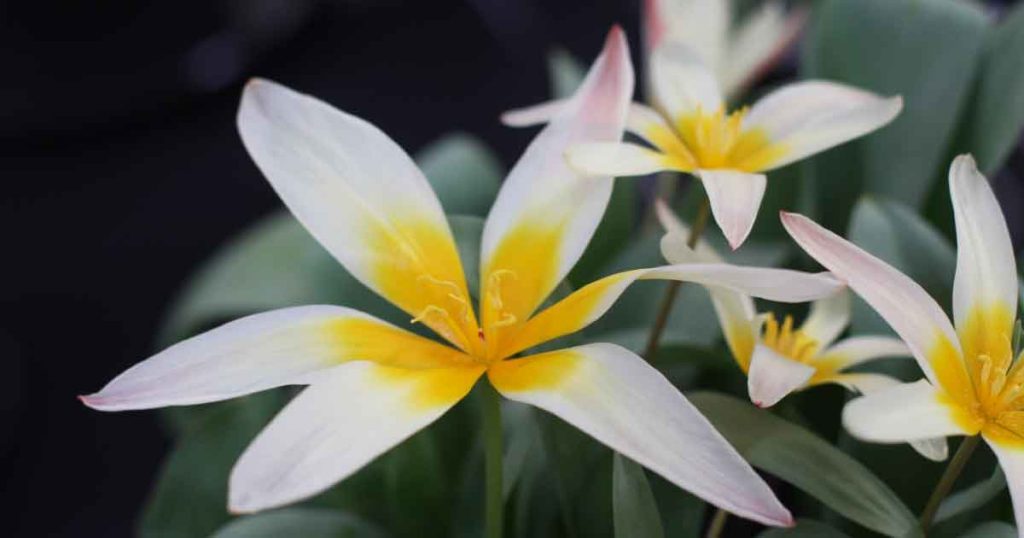 With a flower that opens wide and flat , Tulipa kaufmanniana is also known as the waterlily tulip, and this is bit of a famous species as a whole class is named after it.
So the species would be mainly yellow, although variations do occur and of course the hybrids are many.
Early flowering and native to Turkestan this is a low growing species that will grow well in rock gardens and can be left without lifting, especially in zones with cold winters and hot dry summers.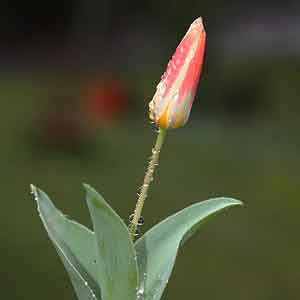 Tulipa kaufmanniana or Kaufmann's Tulip is an early flowering species originally from Turkey and Kazakstan. Variable on colors from white through to reds the flower is a single in the species and the foliage is often marked.
Varieties
Cultivars such as Tulipa kaufmanniana stresa with its red and yellow flowers are much sought after. Others such as 'Hearts's Delight' are also worth seeking out. A smaller growing species and nowadays variable due to intense cultivation, but 'generally' yellow blooms flushed red
Care

Plant fairly deep at around 5″ (12cm) and ensure that the drainage is excellent. Remember that full sun is required if the flowers are to open fully.
Bulbs are best planted in fall and yes Tulipa kaufmanniana will grow well in a deep container.
Summary Information
Botanical Name : Tulipa kaufmanniana
Common Name : Waterlily tulip, Kaufmann's Tulip
Family Name : ‎Liliaceae
USDA Zone : 3- 8
Flowering Time – Spring
Flower Colour – Pale Rose to Red and Yellow
Height : 8 – 10 inches
Spread : Clump forming over time
Growth Rate : Medium to Fast
Soil : Humus rich, moist and well drained
Light : Full sun to a little shade
Humidity : Medium to Low
Container Growing : Yes
Frost Tolerance : Yes
Drought Tolerant : Yes