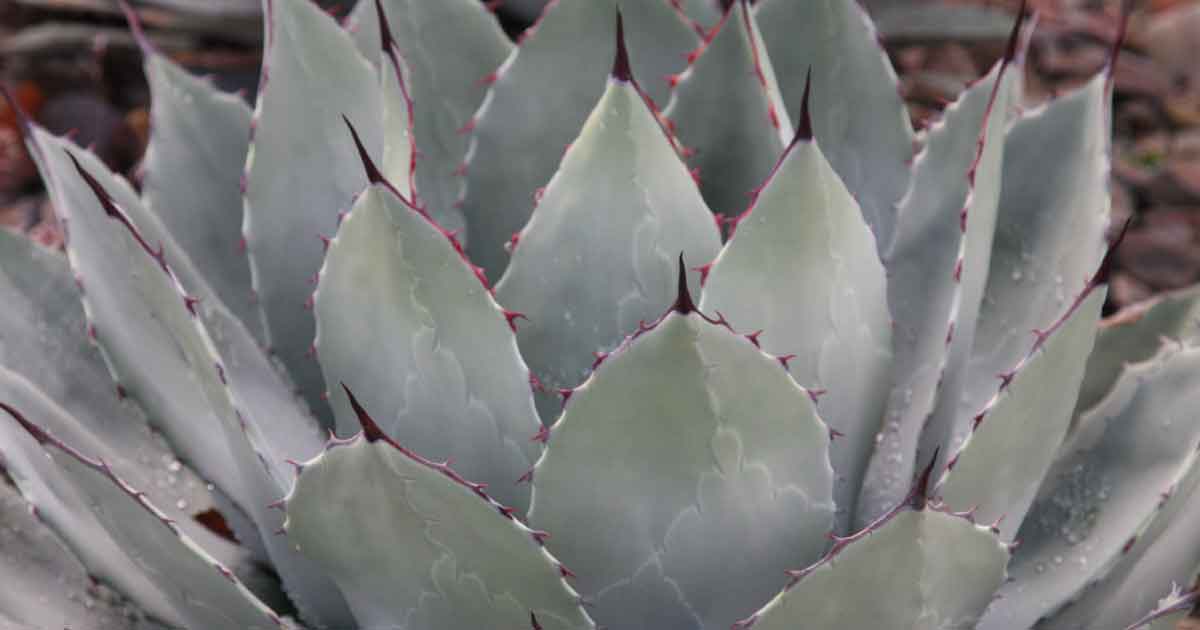 This is a very attractive slow growing succulent and Agave parryi is renowned as being a wonderful silver foliage plant.
Best grown in full sun although like most agaves, in very hot climates, in summer if does tend to look better with a little afternoon shade.
A free draining soil is essential, wet and soggy soils will kill the plant, and especially so in winter.
This is an evergreen perennial that forms a tight rosette, the silver foliage is tipped with a deep red spike and the leaf margins with smaller, but similar spikes.
A variety Agave parryi truncata, is smaller growing and makes a great little compact plant for growing in containers.
Although this is a plant that grows in rocky soils and is regarded as a desert plant it naturally grows at high elevations, so cool winters and hot summers.
How to Grow Agave parryi
Choose a position in full sun to a little shade.
Grow Agave parryi either in the garden or in containers.
A well drained soil is essential, in containers add some extra drainage material if needed.
You can plant this succulent as a single specimen plant or in a group. In groups space them a 2 – 4 ft apart so they have space to grow.
In cooler climates you can over winter them indoors however they do perform better outdoors.
Only water when the plant is in active growth and from spring through into fall. Hold back on water over winter. Wait until the soil dries before watering.
Summary Information
Botanical Name : Agave parryi
Common Names : Century Plant, Parry's Agave
Origins : Mexico through to Arizona.
Position : Full sun to little shade
Soil : Well drained
Growth Rate : Slow
Height : Around 18 inches
Spread : around 24 inches
Flowers : On tall spikes to 12 ft, bright yellow to buttery yellow.
Foliage : Silvery grey to blue with spikes.
USDA Zone : 7b – 10a.