'The Chocolate Vine'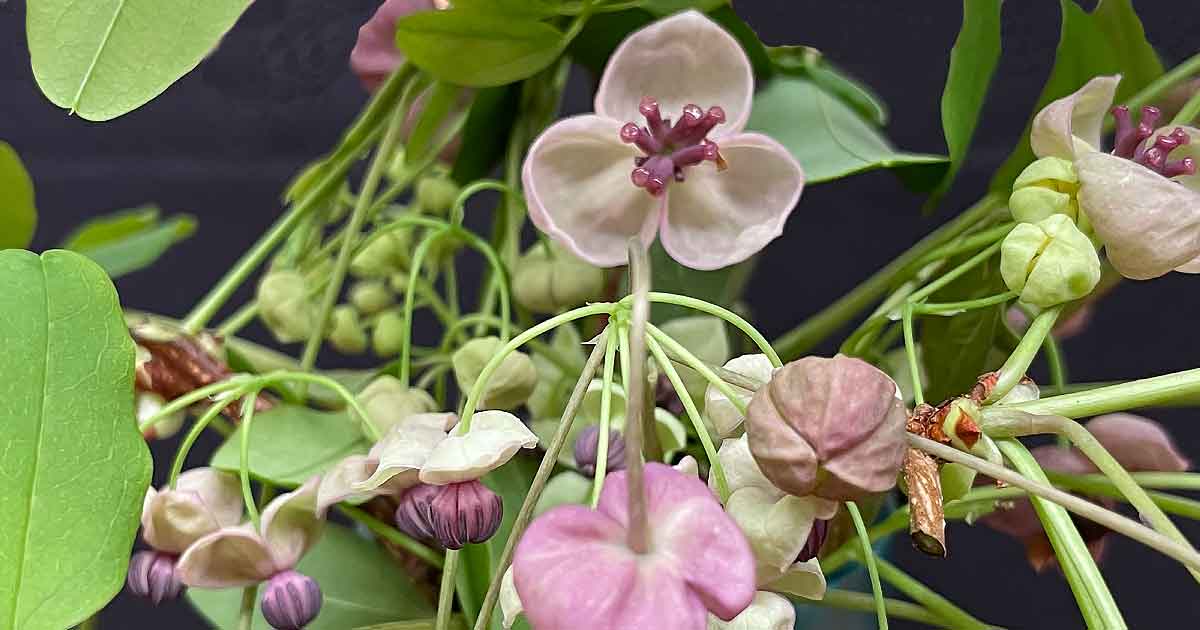 Akebia quinata 'Chocolate Vine' or five leafed Akebia is a vigorous woody deciduous climbing vine native to Japan, China and Korea and will grow to 10m.
Fast growing and frost hardy purple flowers appear in spring followed by edible fruits. The fruit is said to have a sweet taste
It is said to have attractive fragrant 'chocolate' scented dark purple hanging flowers late in spring are attractive and the sweet fruit is an added attraction. Zones 4 -8. We find the fragrance to be minimal, maybe we need to live in warmer zone.
From descriptions this sounds like a wonderful plant, who would not want a 'Chocolate Vine'. Well many gardeners have found this to be an invasive plant. It will spread by runners and if allowed to lay on the ground the stems will set down roots.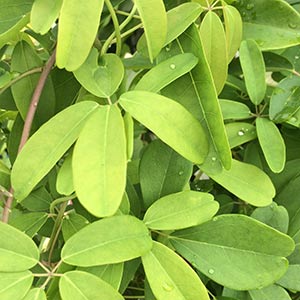 Like many climbing plants, this is a fast growing plant, and although it does like to grow 'upwards' it will also grow 'outwards'
Care
Best planted in a warm position in a rich moist but well drained soil.
This is a plant that like to be left alone, so avoid transplanting established vines and do not cultivate around the roots.
TOP TIPS
Moist well drained soil
Keep frost free
Do not disturb the root system
Prune back each year to control growth.
Grow in a container or confined space.
The warmer the climate the more shade it will take.
Pruning
Prune after flowering to maintain size and shape.
You can also hard prune in spring. This is the best way to prune these plants every year or two, it keeps them in check. Look for signs of new growth low down and cut back to these. Be a little careful when disposing of the cuttings as they can take root.
Varieties
Other Akebia species include :
Akebia longeracemosa,
Akebia trifoliata (three leafed Akebia)
Propagation
Easy to propagate from cuttings.