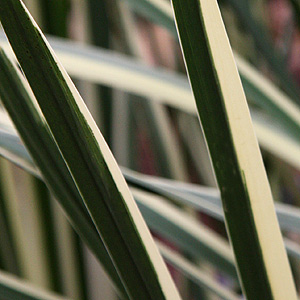 Although Ornamental Grasses include a number or 'True Grasses' from the Poacae family as well sedges and rushes a number or other strap leafed plants are included.
Used as feature plants in the border, to help relieve the harsh lines of concrete and other hardscape surfaces and also as ground cover plants they range in height from low growing types to tall species that take prominence in the garden.
With so many species and cultivars to choose from, nurseries can supply gardeners and landscapers with a suitable ornamental grass for just about any application.
Some of the most popular ornamental grasses include species and cultivars such as Mondo Grass or Ophiopogan a low growing evergreen ground cover plant with strap like leaves and Calamagrostis 'overdam' and 'karl foerster' a taller growing ornamental landscape grass.
Useful in the garden border where they can be used as a feature as well as a filler, many grasses are also well suited to mass planting in larger landscaping projects.
Our Five Best Ornamental Grasses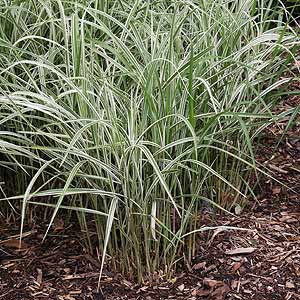 Carex including Carex Gluaca is a tough sedge useful for dry areas.
Miscanthus including Miscanthus sinensis (Chinese silver grass) and Miscanthus giganteus are useful landscaping grasses.
Hakonechloa macra 'Aureola'. Japanese Forest Grass or Japanese Temple Grass is a great low growing plant for part shade well suited for use in Japanese themed landscape designs. (picture above right)
Pennisetum or Fountain Grass is widely used as an ornamental grass
Schizachyrium including Schizachyrium scoparium (little bluestem) are another useful landscaping grass
With so many Landscape Grass types, plants, varieties or species available it is possible to choose a suitable landscape grass for almost and situation.
Some landscape grasses are well suited to arid or semi arid situations while others grow well in damp areas or shade. Some types of landscape grasses are short while other are tall growing.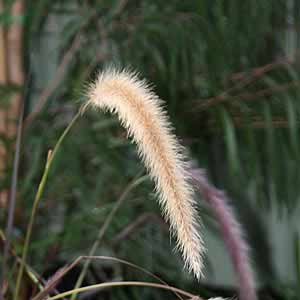 Variegated grasses are much sought after for the texture and light variations they bring to landscape design. Acorus-gramineus 'Variegatus' a Landscape Grass well suited to damp or wet areas. (picture right)
Maintenance requirements of different grasses varies and this need to be considered when selecting ornamental grasses for the landscape.
Maintenance of Landscaping Grasses
Most grasses used in landscaping require little maintenance, however this will depend on the grass itself and the growing conditions. In colder areas the foliage of many grasses will die back over winter, it is often best to leave cutting the old foliage until early spring, the old foliage provides some protection from cold and frost.
In general ornamental grasses are not heavy users of fertilizer, for most try a slow release fertilizer in spring as new growth appears. Remember to divide clumps every three to four years for best performance and to increase the number of plants.
Ornamental Grasses for the Shade.
Like many plants used for landscaping finding an ornamental grass suited for us in a landscape situation in the shade is difficult. Many grasses either do not cope with shade at all or tend to grow fairly sparsely.
We suggest the following grasses for landscaping in part shade.
Hakonechloa macra 'Aureola'
Carex
Chasmanthium latifolium
Acorus
Calamarostis acutifolia 'Karl Foerster'
Festuca
When selecting grasses for a shaded position it is best to talk to your supplier about the landscaping needs and the amount of shade, in part shade or dappled shade many grasses will thrive, in deep shade you may be better to look for ferns, or other shade tolerant plants.