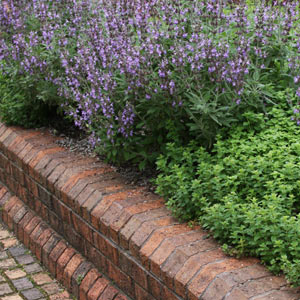 Increasingly popular across the USA, raised garden beds and vegetable garden beds, work by lifting the garden above ground.
A number of benefits including improved access, makes gardening a lot easier. They can also be used to improve drainage.
Many different materials and designs can be used in construction. Dimensions, including height and width need to be carefully considered.
Citrus trees and other fruit trees can be grown in raised beds, especially in areas of poor draining soils.
Raised garden beds can be built as an integral design element in the garden. In colder climates they can warm more quickly after a cold winter, the growing season may be extended.
They may be constructed as either be temporary structures, garden beds that may be moved if required, or permanent structures, garden beds that are fixed such as stone, brick or masonry.
Raised garden height
This will depend on the purpose, work out what you are trying to achieve, the purpose of a raised garden this will help determine the height. Purposes include:
for wheelchair access etc
as a design feature
to keep dogs away
to improve drainage
Depth and Width of a raised garden bed.
A different height is required for each of the above , however remember that raised garden beds will differ in dimensions, they need to be a minimum depth for different plants. Herbs will only need 9inches cm. Root crops will need much more.
What width should a raised garden bed be?
Generally speaking raised garden beds that need to be accessed easily should be no wider than twice the reach of the average person given access from both sides , or the reach of an average person if you only have access from one side.
Materials for making raised garden beds.
Materials available in kit form vary greatly. Raised garden beds should be constructed of non toxic materials, commercial raised garden beds come in a wide range of materials including:
Metal, Galvanised, Corten or Colorbond.
Pressure treated lumber
Timber
Recycled plastic
Brick and masonry
Concrete blocks
Poured concrete
Raised Garden Beds are particularly popular in the following states : Oregon, Idaho, Vermont, Montana, North Carolina, Washington, Maine, New Hampshire, Utah, Massachusetts,New Mexico, South Carolina, Wisconsin, Connecticut, Missouri and Colorado.