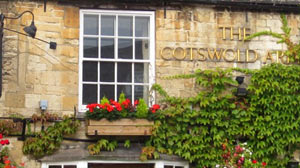 With timber, copper, PVC and wrought iron window boxes all available these popular planters come to the fore in spring. Lots of easy to intall designs are available for sale that will easily sit on a balcony rail, and of course, you can always look for a 'made to measure' window box for a neat and permanent installation.
Window boxes or window planter boxes for flowers have been a favourite in Europe for centuries, used mainly for creating great displays of flowers in spring and summer ideas for window boxes and planters are available in a range of designs and plans.
Brackets are used to secure window boxes and self watering window boxes are now available for sale from online suppliers. A wide range of Flowers and plants are available for window boxes Materials used for window boxes include timber, iron, aluminium, terra cotta and the popular lightweight resin window boxes.
Uses for window boxes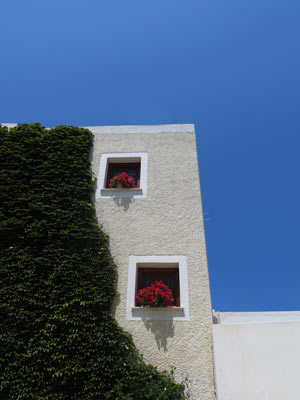 Used for many years to display flowers window boxes are now also used in apartments to grow herbs as well. So what is the attraction of a small box that can hold flowers or herbs.
As a matter of space, window boxes take up next to no space, they are attached to a window ledge and can act as planters for colorful flowers in the smallest of areas.
They also act as great home decoration trick. You can add color to the outside of you home easily, and with the new self watering window boxes maintenance is fairly low.
Plants can be started off indoors and planted out as soon as spring comes around, and in warmer zones you can alternate plantings through the seasons.
So where are they popular, Maine, New York, Rhode Island, Massachusetts and New Hampshire are perhaps the window box capitals, however they are much loved in Ohio as well.
And as for Europe, take a look at the lane ways of Spain, the Greek Islands, British Pubs and the French apartments, all use window boxes to add color and life, and in some towns it is almost a competition.
Installing window boxes.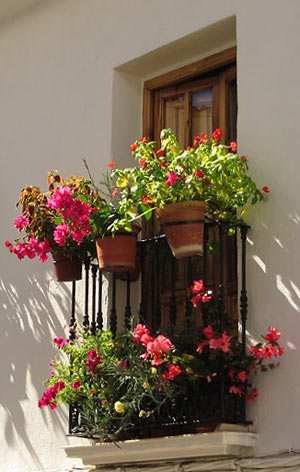 Once you have chosen the window box that suits your design needs a few installation tips will help you get it right.
It is essential to consider safety and regulations when installing a window box.
If you are renting, you may need permission from the owners before installing
Secure safety brackets are needed as window boxes can be heavy and dangerous when filled with plants and growing mediums.
Window boxes look best if they match the architecture of the building, window boxes also seem to look better if they are slightly wider than the window itself where possible.
Consult with building owners, landlords and local authorities to gain permission and approval before installing window boxes.
Drainage of window boxes is important to consider, all planter boxes need drainage and window boxes are no exception.
If left to drain on the window ledge stains and marks can appear, often a simple plastic tube can be attached to help drain the window box efficiently.
Watering Window Boxes
Because window boxes are relatively small regular watering is important. Water saving container mixes are a help as they retain moisture well. Self watering window boxes and drip irrigation systems for window boxes are also available.
Fertilizer for Window Box Plants
We use a slow release granular fertilizer and find it very efficient.
Plants for a window box
Some plants just grow more easily in window boxes than others, some of the best we have found include :
Sedge
Succulents
Tulips, daffodils and other spring bulbs
Verbena
Geraniums
Heuchera
Petunia
Ivy
Nasturtium
Cyclamen
Ferns
Skimmia japonica
Low growing salvias
Vinca minor
Dwarf fuchsias
Sedum
Edible plants for Window Boxes
And a few edible plants also seem to thrive in window boxes, so why not consider
Mint
Thyme
Kale
Parsley
Rosemary
Lettuce