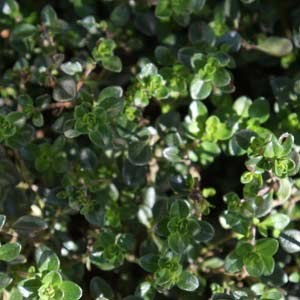 If you are looking to buy healthy herb plants, you might think of going to your local store or garden nursery. Time to think again, you can easily buy both culinary and medicinal herbs Online.
You will receive healthy well rooted plants, grown by some of the best specialist herb growers in the country. Quality plants ready to plant out in the garden or in containers.
Growing herb plants in the home garden or indoors can provide a great source of fresh herbs for use in the kitchen. And with the variety available to buy Online you will be amazed at what you can grow.Herbs can be grown indoors, in pots or in the perennial border. Many are suitable for shade.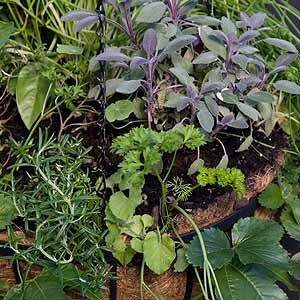 We provide a guide to growing and planting in the garden.
Used widely for both culinary and medicinal purposes and have been for centuries. They are also used widely in landscaping, even lawns can be made using herbs.
Most herbs can easily be grown from seeds or from plants that you can buy as seedlings Online, and varieties such as basil, parsley and others benefit from staggered planting so that supply is prolonged.
Why buy herbs Online?
Mostly this is for access to variety and for cost.
Although many stores will stock the 'everyday herbs' you will find that the best variety can be sourced by buying Online.
For example it is fairly easy to buy a thyme plant at your local nursery or garden center, however if you are looking for French thyme, lemon scented thyme or creeping thyme Online is the place to look.
The same can be said for unusual and medicinal herbs, these are much more easily purchased Online and delivered by mail order.
Looking for Organic Herbs
Unless you can find them at a Farmers Market, then Online is about the only place you will have any hope of buying organically grown herbs

Herb Plants are available for sale from the following nurseries
---
BRAMBLE BANK GARDEN NURSERY
5273 S.Coast Hwy South Beach Oregon 97366 – phone: 5418673846 
Online store and catalog specializing in Lavender and Hebe and pest control products!  A seasonal nursery providing beautiful premium annuals, baskets and perennials on the coast.  Huge inventory of coast-hardy plants.www.bramblebank.com

BIG DIPPER FARM 26130 SE Green Valley Rd Black Diamond, WA 98010 – Phone 360.886.8133
 
HERBFRESH.COM1812 Davis Dr Fallbrook CA 92028 – phone: 7604511183 fax: 7604511183