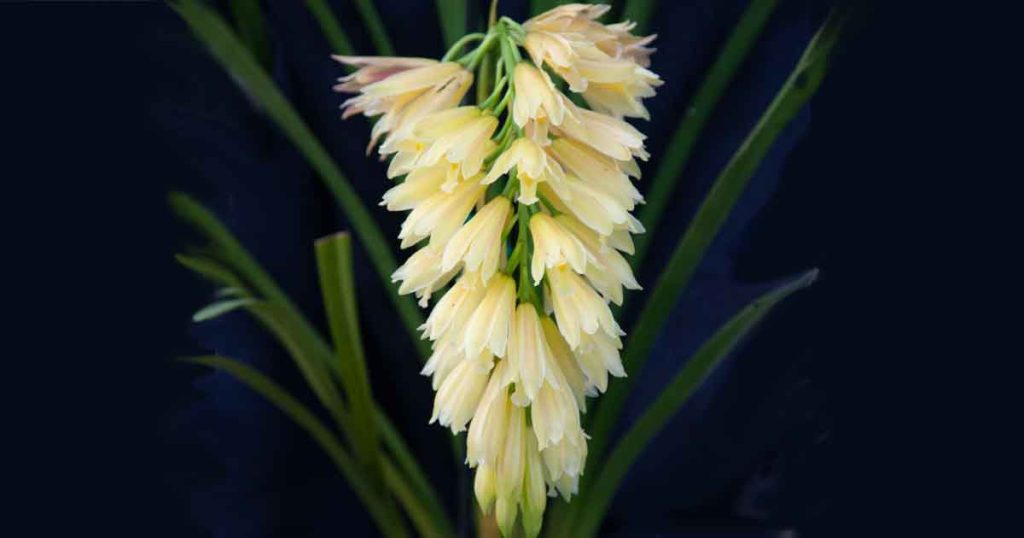 One of the most beautiful cymbidium species of all is Cymbidium elegans, a species that is originally from Asia (India through to China).
The flowers differ to many other cymbidium species, large drooping racemes of lemon yellow bell shaped flowers blooms are very attractive.
Its natural habitat is on trees or rocks in shaded forest areas. The flowers are lightly scented and on a warm evening the fragrance is attractive.
We guess it is an unusual species however the lemon yellow flowers have a translucent look, it is not cheap, to buy, but well worth the money as it really is a show stopper.
Cymbidium elegans Care
From forested areas Cymbidium elegans is a cool growing orchid that in nature is epiphytic or lithophytic.
Culture and care is similar to related species and although rarely offered for sale Cymbidium elegans is well suited to pot culture.
Repot in spring after flowering every two to three years. Use a medium pine bark with some added perlite for good drainage.