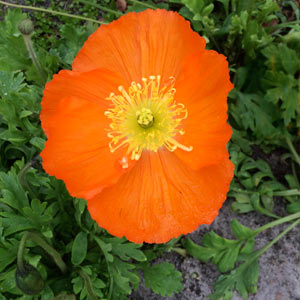 Easy to grow poppies with brilliantly coloured flowers Icelandic poppies are grown as annuals and provide a great display from spring to summer.
It is Papaver nudicaule that we commonly called Icelandic poppies, with their colorful crepe papery flowers they are some of the most vibrant annual plants that you can grow.
Mostly grown from seeds as they tend not to like being transplanted, Icelandic poppies are often overlooked in nurseries. They will grow well in USDA zones 2 – 10 although you need to treat them a little differently in warmer zones.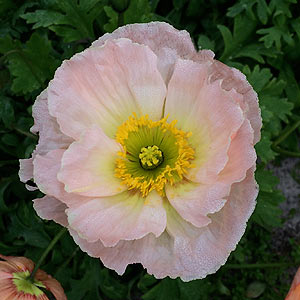 They will flower in late winter to spring, depending on the climate. The warmer the climate, the earlier they will flower.
They naturally have flowers that are red and yellow, however the wonderful hybrids available range from pure white through to pinks and almost red.
Landscaping uses
Widely grown in the cottage garden, also useful for mass plantings, cut flowers are good in vases.
Propagation and Care
If you can sow seed directly into the garden then this is the best method.
In warmer zones 7 – 10, Icelandic poppies seeds should be sown in autumn with just a light covering of fine soil. Any hot weather will knock over young seedlings fairly quickly, so look for a coolish position in the garden.
In zones 2 – 7 seeds are best sown in spring.
We like to start the seeds in individual cell trays, biodegradable pots or 'newspaper tubes', you will usually get a good germination rate this way, and better survival as well.
Then plant out the whole tube or pot without trying to separate individual seedlings.
Seed Planting Method for Icelandic Poppies
Use a normal seed raising mix or sieved soil.
Sow the seeds on the surface.
Sieve a light covering seed raising mix over the seeds.
The light covering with fine soil is to allow light to penetrate, the seeds need light to germinate. At the same time the fine soil covering keeps the seeds in place.
Keep them moist with a regular application of diluted liquid seaweed fertilizer.
Plant out into the garden as the weather warms up in spring.
Icelandic poppies tend to grow better in a slightly poorer soil, so do not worry about adding lots of compost and manure, this tends to set them back.
Regular watering and small amounts of fertiliser are the best way to get great flowers.
Summary
Perennial or Annual depending on conditions, mostly grown as annuals
Propagation – Seed
Flowers – White, yellow, pink, orange red, mostly singles some doubles
Height – 28 inches
Position – Full sun to light shade, the warmer the zone the more shade
Soil – Well drained