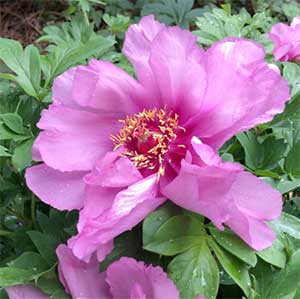 Wonderful flowers over a long period and fragrant as well, ITOH peonies are a well kept secret, but only because they are a little difficult to propagate, so commercial growers are not really promoting them.
Developed in Japan by Toichi Itoh in the late 1940s they have been further developed in the United States and are the largest advance in peony breeding in over 100 years.
These peonies are longer flowering than many other peony varieties, have wonderful foliage and large colourful flowers. They produce multiple blooms on each stem and will produce flowers for 4 – 5 weeks.
Are they different to other peonies
So what are the differences between the ITOH peony and the others, such herbaceous types and tree peonies.
They are longer flowering
They also hold their flowers upright on strong stems
Attractive foliage, and as they are summer dormant they are actually reasonably tough plants.
Itoh Peony Care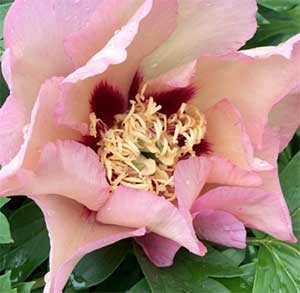 Like all peonies ITOH varieties do not like to be moved, so find the right position, and leave them alone.
They do do like full sun and a humus rich well drained soil with some moisture. We suggest preparing the soil well before planting, dig a large hole .7m wide and deep, dig in some well rotted compost, in poorly drained soil consider digging in some perlite as well.
Check to see if yo ur new plant has recently been repotted, if so plant the whole pot for the first year and then dig up and replant (without the pot) in autumn of the second year.
Water in well after planting with a liquid seaweed fertilizer. We are looking for flower growth rather than foliage so use a low nitrogen fertilizer.
The flowers of the first year may be small and few, this is normal, once the plant has settles in you should get masses of large flowers.
After flowering the foliage should be left to die back in autumn, and at this stage the stems can be cut back in the same way that herbaceous types can be.
If you are considering dividing the clump after a few years be prepared for smaller flowers again, as we said, the ITOH peonies, like others do like to be left alone.