The Bleeding Heart Plant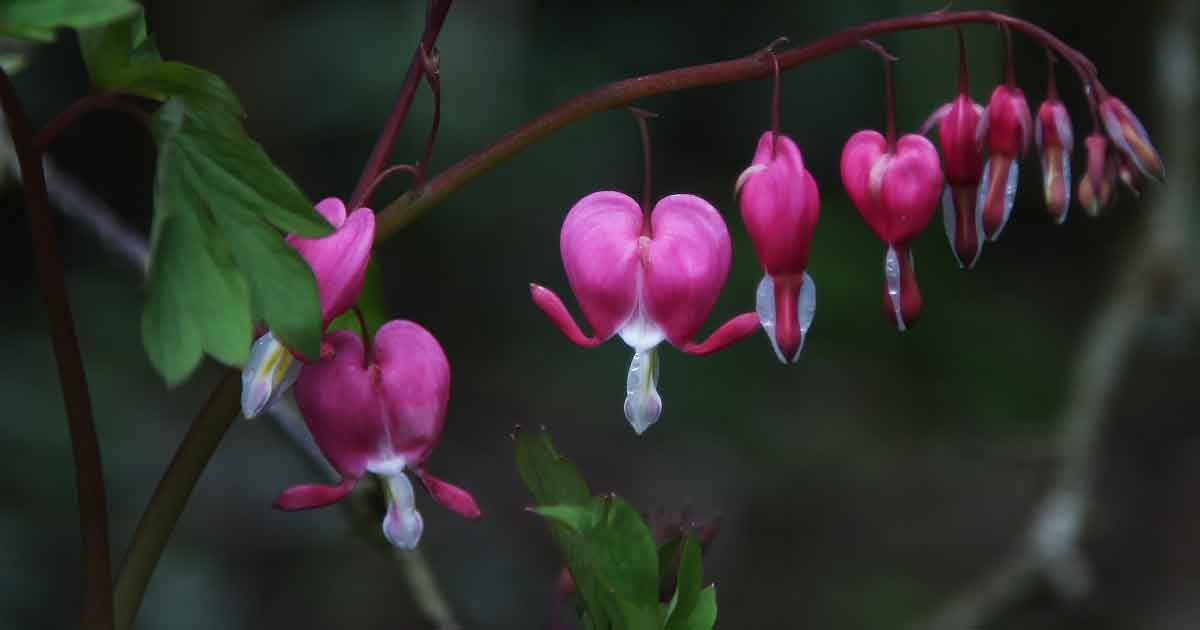 One of the 'must have' plants for semi shade or a woodland garden is Lamprocapnos spectabilis the 'Bleeding heart Plant', a very showy perennial for moist areas in part shade.
And yes you will also find it under the name Dicentra spectabilis as it is another plant that has recently been reclassified.
With attractive ferny foliage from spring through summer, and spectacular flowers, these woodland plants will grow well in cooler climates. They are well suited to USDA zones 3 – 9.
Clump forming and spreading by underground rhizomes they can be grown in morning sun with afternoon shade along with other shade loving plants. In very deep shade you may find that flowering is limited.
Most species will reach around 12″ to 16″ tall and with the arching flowers stems and pink and white flowers dangling beneath they put on a great display in the garden.
How to grow the Bleeding Heart Plant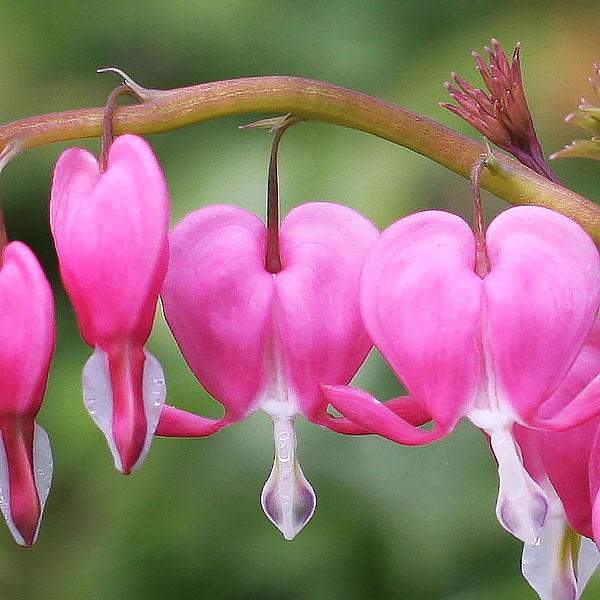 Lamprocapnos spectabilis can be grown in a container or pot or in the ground. All Lamprocapnos and Dicentra species require a similar growing condition. Best suited to USDA Zone: 2-9
The trick to growing these beautiful old fashioned plants is soil moisture.
They require constant moisture, however wet or soggy soils in winter can kill the plants. Equally, dry soils in summer or fall will also kill them.
Use humus rich soil in a moist but well drained.
Choose a position in part shade or dappled shade.
Dicentra will disappear underground in winter and late winter is a good time to apply a little mulch (not to deep) and well rotted manure.
Use a seaweed fertilizer in spring when the 'Bleeding Heart Plants' begin to shoot.
Grow them either in the garden and in containers. The container grown plants we 'shift around' when they come into flower, giving them a prominent position.
Bleeding Heart Plants do not need pruning, leave then to die right back. Slugs can be a problem.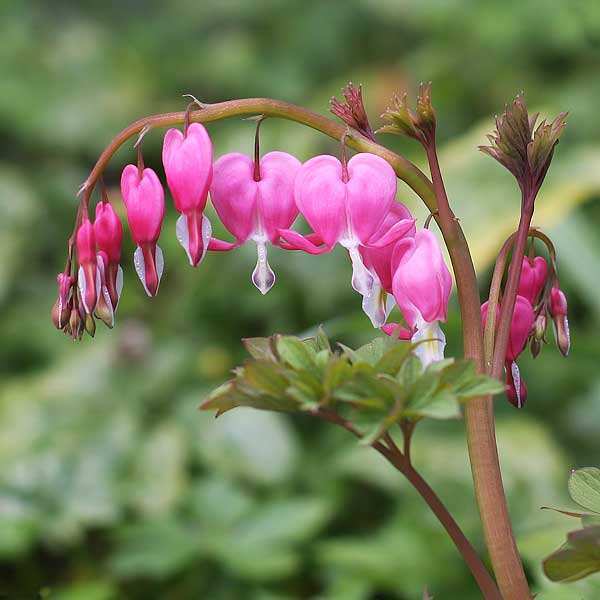 Propagation from seed
You can collect your own seed by placing a brown paper bag or a plastic bag over seed heads. This allows the seed pods to fully ripen.
They will wither open naturally and drop the seed or you can wait until they dry on the plant and open them yourself.
Sow direct into a tray in a cold frame or in pots in fall.
Propagation by Division
Although clumps can be left for a number of years without division you can break them up. Best in spring after the danger of frosts is over.
When dividing clumps you will see that they have large fleshy root systems. Easily damaged, try to lift the whole root ball and divide carefully.
Bleeding Heart Plant problems
Generally problems fall into three categories
Not Flowering
Often due to to deep shade and sometimes due to over fertilization
Snail and Slug Damage.
The new shoots can be decimated by snails and slugs, even causing the plant to die.
Dry soil = A dead plant
If the soil dries out to much Dicentra find it difficult to keep going.
Varieties
Although Bleeding Heart Plants are best known for Lamprocapnos Spectabilis, other species including white species are also available.
Look for the red flowering Lamprocapnos spectabilis Valentine.
Dicentra cucullaria.
Dicentra formosa.
Dicentra eximia.
Dicentra alba.
The hybrid Dicentra 'Luxuriant'
Where To Buy
Bleeding Heart Plants Plants are available for sale from the following selected Plant Nurseries.
---
BLUESTONE PERENNIALS
Offering a wide selection of bulbs, perennials, grasses, herbs trees and shrubs.
www.bluestoneperennials.com