Primrose plants (primulas) and flowers are seen as a quintessential English flower however primroses and the wonderful flowers are also popular in the USA.
With growers such as the world famous Barnhaven Primroses (based in France) able to supply seeds direct to the USA by mail order you can easily access some fantastic flowering plants. Primula Japonica (pink pagoda) is pictured right.
Looking fantastic in the border in spring into summer, or grown as specimens in pots or wind boxes primroses vary so much in form and color.
Often seen as cottage garden plants and recognised for the well known yellow flowering Primula vulgaris we can look at so many species including primula veris.
Primula plants are generally not difficult to grow and are much sought after, primula auricula, primula candleabra, auricula grandiflora, Primula 'Belarina' and primula vulgaris or 'native primrose' being very popular.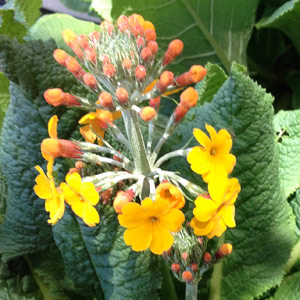 Primula (primrose) flowers, care, species and growing conditions range as they are a varied group of plants including primrose, polyanthus and cowslip. With well over 400 primula species and literally 1000s of hybrids the variety is almost endless.
We should also remember the Alpine relatives, Auriculas and these are the real show stoppers of this group of plants.
Primrose care
Some wonderful primroses can be grown, both in the ground and in containers including those like the Primula Gold Laced Group pictured right.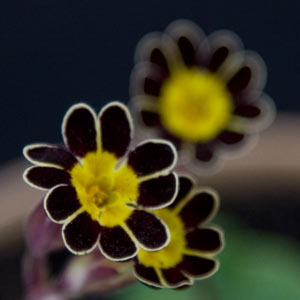 Basic care of primrose plants involves growing these plants in appropriate conditions.
A humus rich moist soil
A position that receives some good morning sun but some protection from the hot afternoon sun is ideal.
In the summer they do require protection from the sun.
A woodland setting in part shade is ideal, but this can be mimicked in most gardens.
Planting primroses
Primroses are easy to plant, here are the steps..
Dig the soil over well in the area to be planted.
Dig in some well rotted compost, it is always best to do this a few weeks before planting as compost has a tendency to compact and cause a little slump in the garden.
Firm plants in well
Water in with some seaweed fertiliser for great results.
Mulch around the new plants to help retain moisture and a cool root run
Primrose Varieties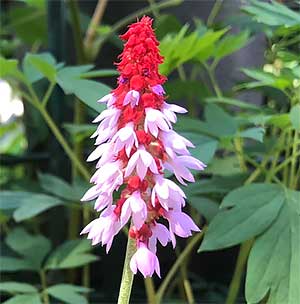 A number of species are widely grown, however it is the many cultivars that are sought after by collectors and gardeners around the world.
Propagation
All are easy by division of established clumps in early spring as new growth commences. Also possible from seed.
Where to buy
The following nurseries have primroses fore sale online
---
BARNHAVEN PRIMROSES – Tel/Fax: 00 33 (2) 96 35 68 41
11 rue du pont blanc – 22310 – Plestin Les Grèves
Mail order suppliers of hand-pollinated primula seed since 1935. From our nursery in Brittany we send out seeds to customers worldwide and plants by post within France and Europe (outside Europe by special request). Includes primroses, polyanthus, Asiatic primulas and auriculas.
www.barnhaven.com
BLUESTONE PERENNIALS
Offering a wide selection of bulbs, perennials, grasses, herbs trees and shrubs. Includes: Primula, Viallii, auricula , denticulata.
www.bluestoneperennials.com