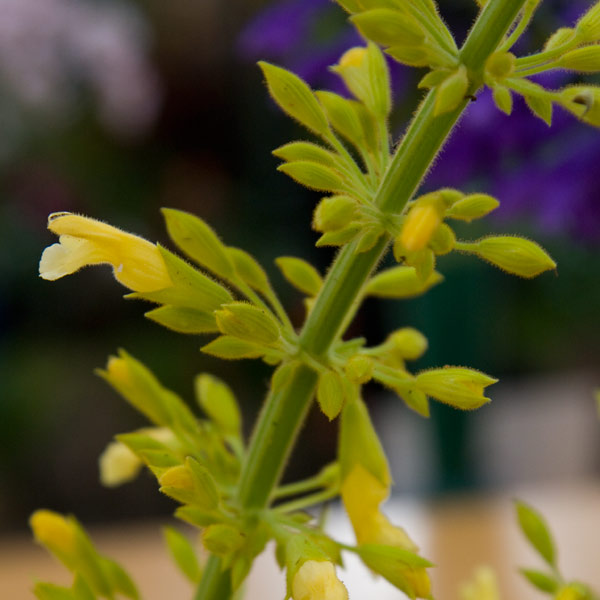 The big surprise of all Salvias is the winter hardy Salvia madrensis, it survives where others fear to go. Excellent Fall color in the cottage garden when other plants are fading out.
An attractive yellow flowering species, Salvia madrensis puts on a great display of flowers in Fall through to Winter. Large heart-shaped foliage is an added attraction throughout he season.
The bright yellow flowers appear from fall through to winter and as they appear on tall spikes it is a plant that has impact in the border or cottage garden.
Over time it will spread by underground rhizomes to form a large clump.
Care
A clump forming perennial Salvia madrensis (Forsythia sage) will reach 6ft or 2m. Growing well in a well drained humus rich soil, reasonably drought tolerant once established.
Although it spreads a little it does not seem to be invasive. It thrives in full sun but performs well in light shade as well.
Older stems should be cut to the ground in spring. You can also cut it back again in early summer to help maintain a more compact plant. However you can also let it go to reach great heights in the border.