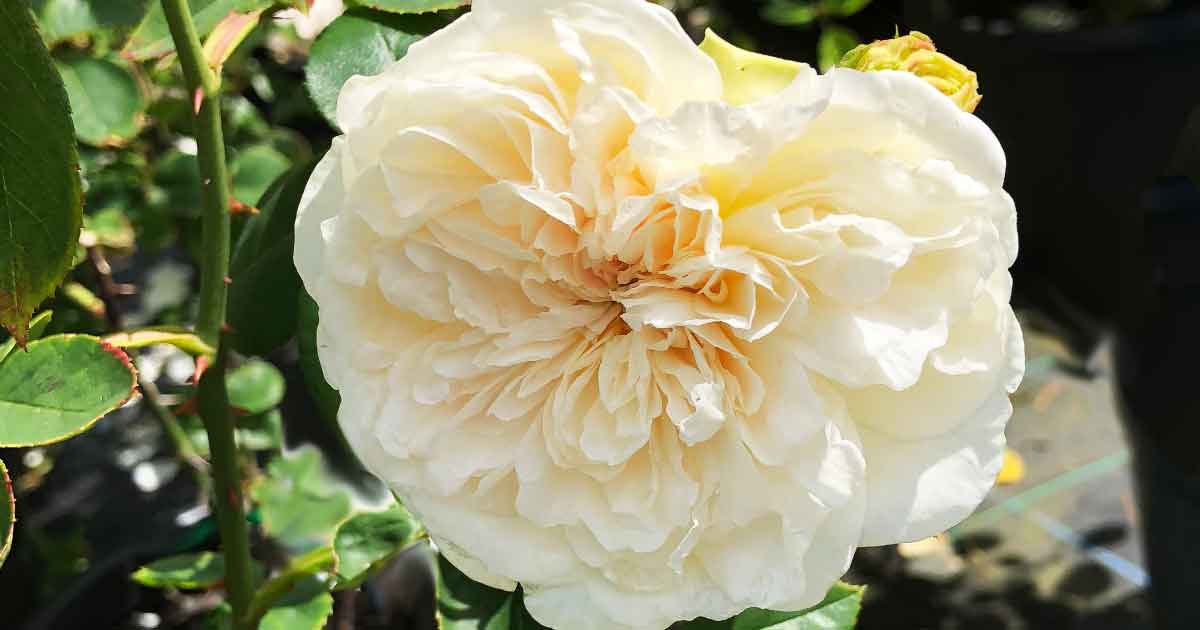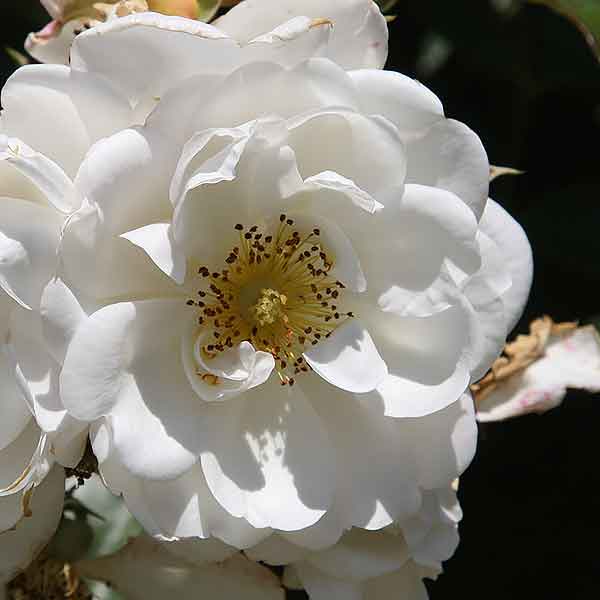 Heidessommer
Heidessommer is a Kordes Rose, creamy white and free flowering.
A floribunda type, easy care and easy to prune.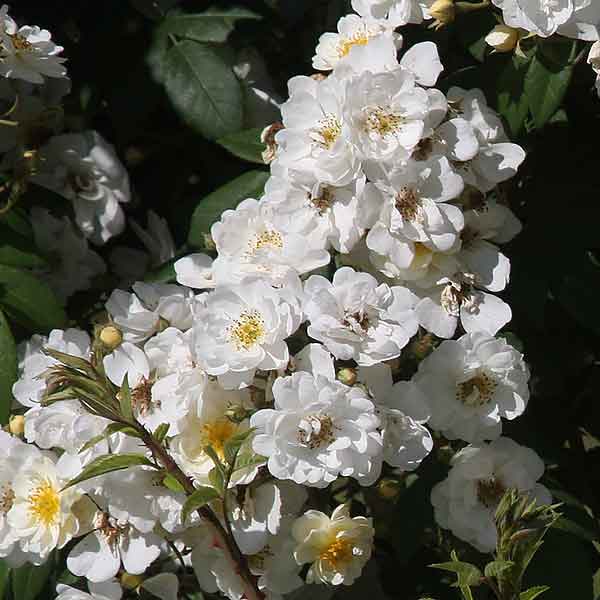 Rambling Rector
A David Austin Rose with semi double creamy white flowers. Vigorous grower and needs space.
If you wanted to grow a rose up a tree, this would be the one.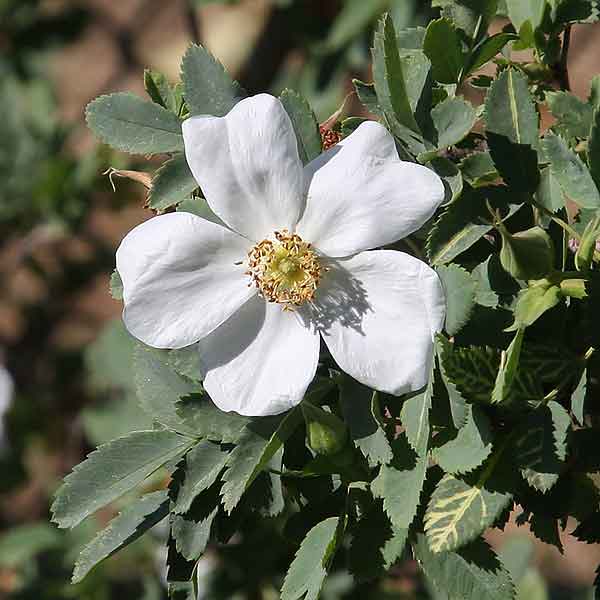 Fedtschenkoana
If you are looking for a white flowering rose that will make an impenetrable hedge than this is it.
Thorns it has, its vigorous and it suckers as well. Goodbye neighbours…..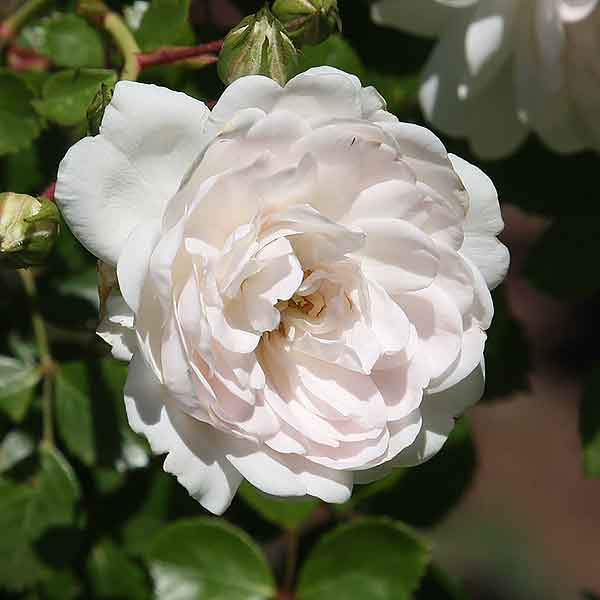 Sea Foam
This is a semi weeping floribunda type, creamy white double flowers.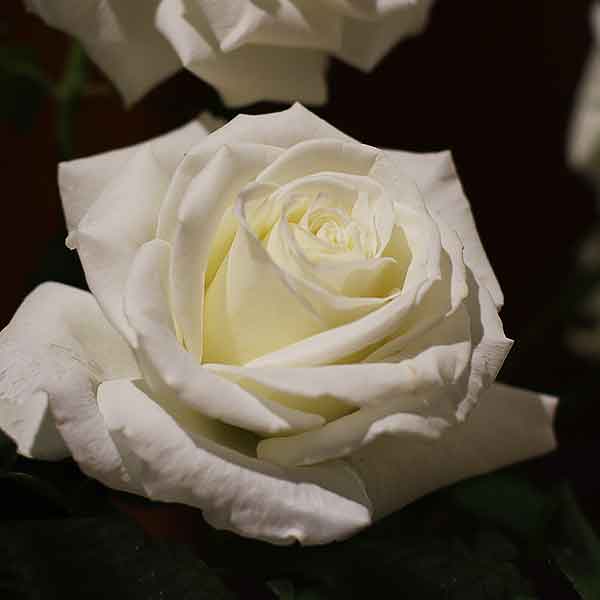 Tineke Rose
Originally bred for the cut flower industry, Tineke is a classic white flowering rose. A classic hybrid tea rose, it grows well in the garden with very attractive pure white flowers.
It also happens to have good disease resistance.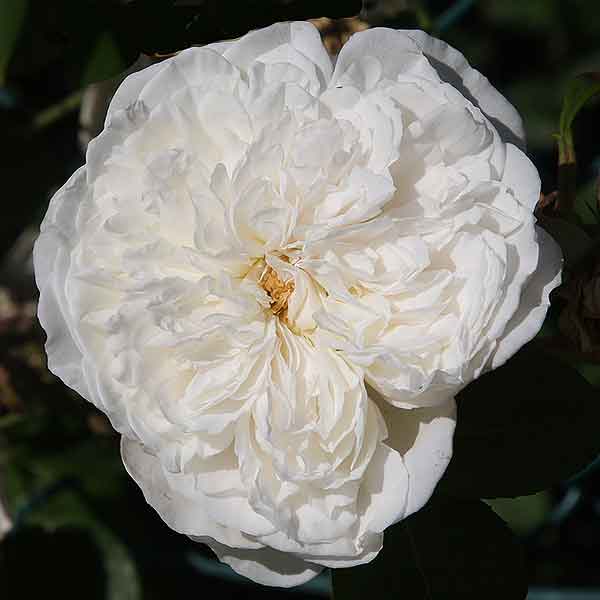 Sombreuil
Large creamy white flowers, this is a rose that has been around since the late 1800s.
Available as a climbing rose and it has good fragrance.