Lavender Twist Redbud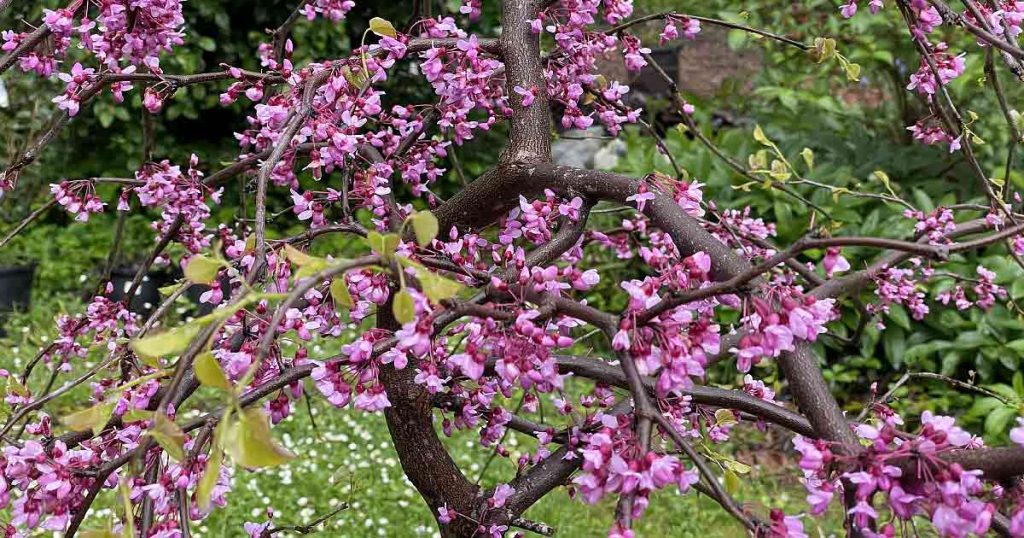 The green foliage form of the weeping redbud is Cercis canadensis 'Covey', commonly called 'Lavender Twist Redbud'.
This is an outstanding ornamental feature tree, one of the smaller growing weeping trees that can be grown as a specimen plant in lawn or in the garden border.
Grown for the masses of pink to purple flowers that cover the weeping branches. These flowers appear in spring on bare branches and are held close to the stems themselves.
The trunk and stems have a slight twisted look and the leaves that follow the flowers are heart shaped and green.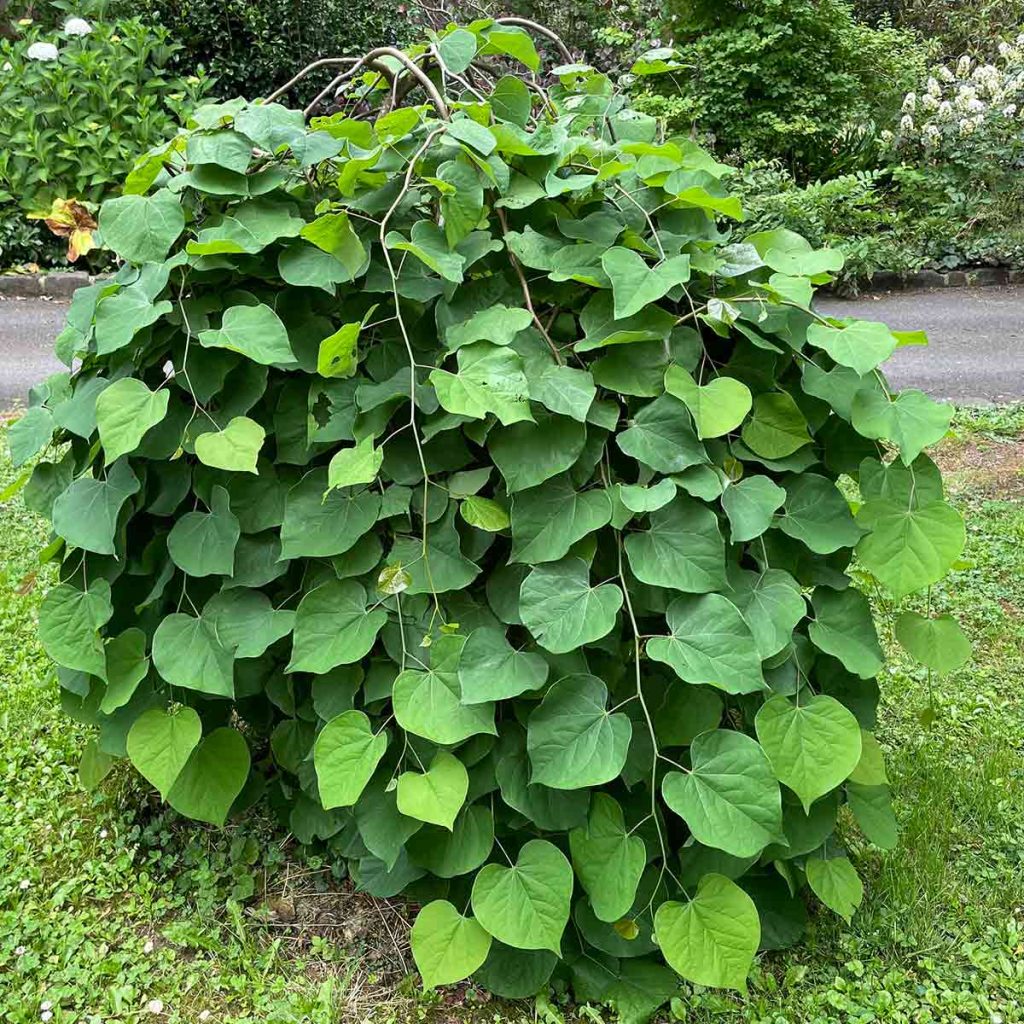 How to Grow Lavender Twist Redbud – Basic Care
The best forms are grafted at height between 4ft and 8ft depending on the grower.
Over time the plant will spread at the crown to around 6ft, so give this one room to grow.
Plant in full sun to a little afternoon shade.
A humus rich well drained soil is essential.
Moisture needs to be retained so mulching around the plant is recommended.
Mulch applied in fall will help protect the root system in colder climates subject to heavy frosts and freezes.
Fertilize in spring with a general purpose slow release organic type fertilizer.
Regarded as hardy in USDA Zones 5 – 9.
Pruning the Lavender Twist Redbud
Cercis canadensis 'Covey' does not generally require pruning other than the removal of dead or damaged wood or branches that are causing problems.
A purple leafed form known as 'Ruby Falls' is also available – More about Weeping Trees