Originally from the Himalayas Luculia gratissima is a fragrant flowering plant, wonderful pink flowers that appear in winter, however this is depending a little on the climate zone.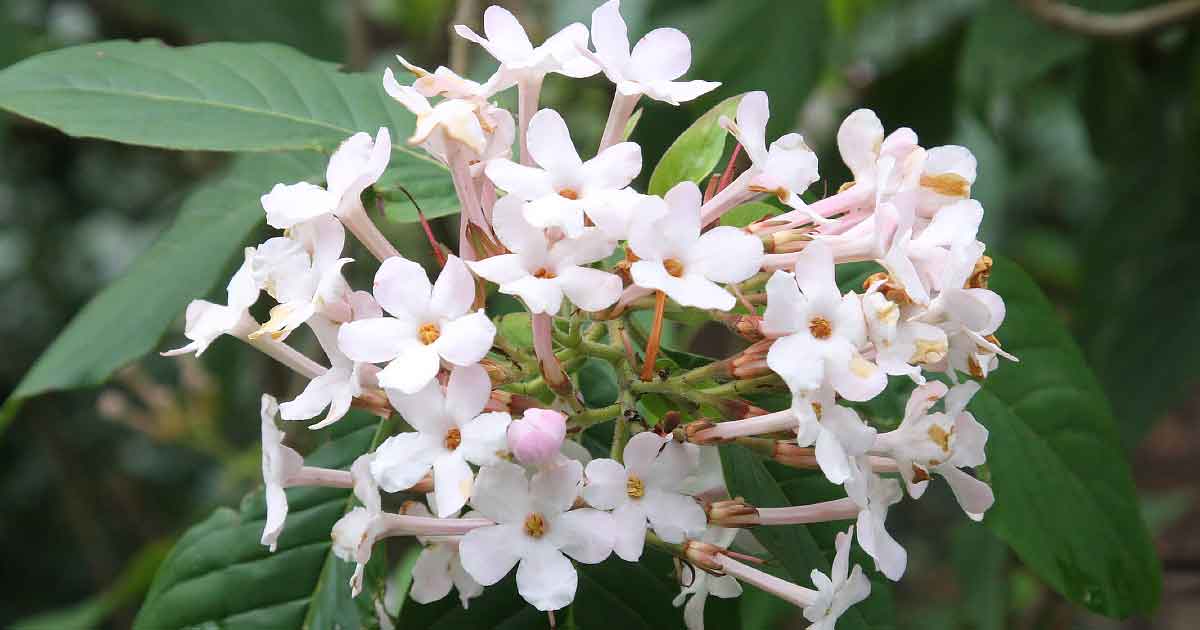 In its natural habitat it can reach 18ft (6m) however in cultivation around 1/3 of this. And in fact it is so easy to prune that it can be kept even shorter.
It grows naturally in forested areas and is protected from frosts, and in fact frost is one of the major problems with Luculia, they just don't like frosts.
So why is L. grandifolia more popular than L. gratissima?
Simply because of the foliage, Luculia gratissima seems to have foliage that is really not that attractive except when new. L. grandifolia has much better foliage and is white flowering and is also more frost tolerant than other species.
And we also have L. intermedia which you can read about here
L. gratissima has a number of varieties 'Early Dawn' which flowers more regularly in winter. 'Fragrant Cloud' which flowers a little earlier in autumn and this one has larger flowers, deeper green leaves and is taller growing.
Pruning Luculia gratissima
If you want more of a shrub that a small tree which is the natural growth habit then pruning is the answer. You will get a smaller rounded shrub, with the flowers and therefore fragrance at a level where both can be appreciated.
The best time to prune Luculia is in spring after flowering. Prune new stems back by 1/2 and consider pruning some of the older stems right back to ground level.
You can tip prune right through until mid summer, this is when the flower buds begin to appear.
Varieties
Luculia gratissima rosea – Flowers are flushed with pink.
Luculia gratissima rubra – deeper pink flowers.
'Apple blossom' a paler flowering variety.
Where to grow Luculia gratissima
Being an understory plant it likes a little shade, so in similar conditions to Camellias, Daphnes, Rhododendrons. However a little more light and for most species, frost free.
Tip Care Tips for Luculia gratissima
Mulch around the plants to maintain a cool moist root run.
Fertilize with a slow release organic type fertilizer immediately after flowering and renew the mulch if needed.
Water during any long dry periods over summer.