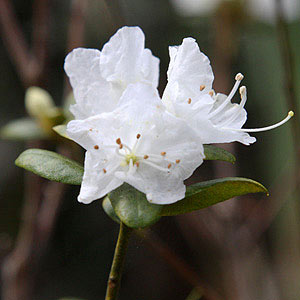 Azalea growers offer a range of plants including both evergreen and deciduous types.
The evergreen types such as Azalea indica, Azalea kurume, Azalea satsuki cultivars with their natural ability to bud into very old wood, and the very popular Azalea 'Encore' hybrids are all very popular with landscapers.
Both large leafed and small leafed varieties are available, and some varieties are more cold tolerant than others.
The deciduous types make wonderful specimen plants in the garden.
Available as container plants in a range of sizes, through to some balled and burlapped larger specimens for an instant landscaping effect.
With a range of flower types including :
Hose in Hose
Single
Doubles
Semi Doubles
Spider
Double Hose in Hose
Azalea plants are available from the following wholesale growers
---
JONES NURSERY COMPANY
538 Billy Jones Rd Morrison, TN 37357
Tel : (931) 635-3205
Wholesale grower of Container, B & B, Shade and Ornamental trees. Specializing in Evergreens. Varieties Azaleas, Maples, Pears, Dogwoods and many more. Visit our website for more varieties.
S & S NURSERIES
20830 Huntsville – BrownsFerry Rd Athens, AL 35611
phone (800)-533-2869
www.ssnurseries.com