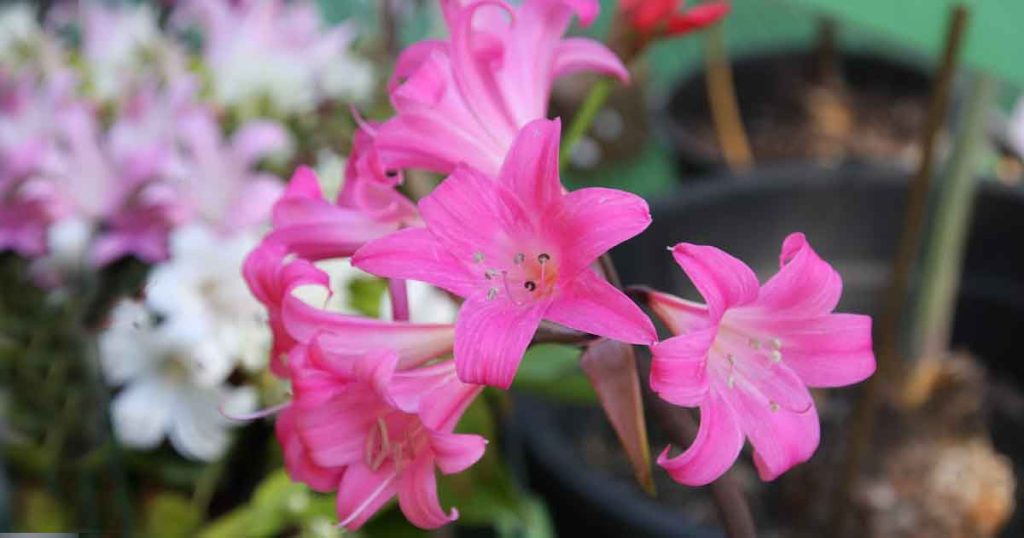 The Belladonna Lily is commonly called Pink Lady Bulb, Jersey Lily, Naked Lady and also known as Amaryllis. They grow from bulbs, produce colourful flowers and flower reliably year after year.
It is available in a number of colours, shades of pink and also a white form, Belladonna 'Hathor'.
In the right conditions these are an easy care perennial bulb, native to South Africa. Other plants in the Amaryllis family include Hippeastrum.
How to Grow Belladonna Lilies
This is a bulb that needs good drainage and good sun to flower well. You can grow Belladonna lilies in pots or containers however they are really easy when grown in the ground.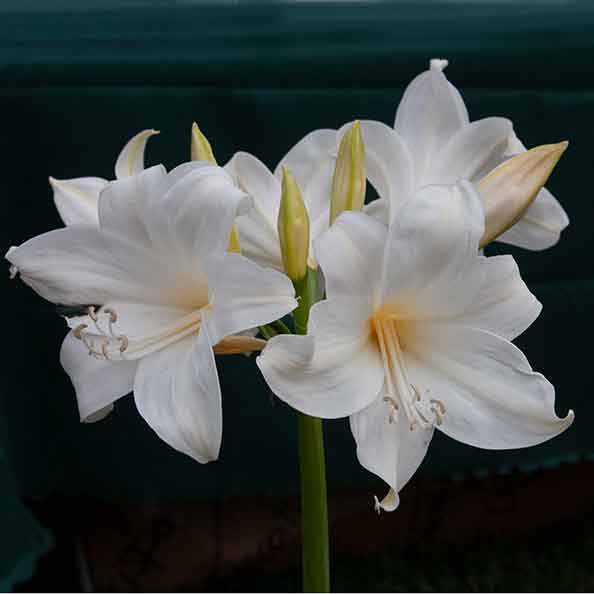 These are bulb that flower in late summer through to fall so they are dormant in winter to spring. This means that the best time to plant the bulbs in from Winter through to Early Summer.
Choose a position with good sun.
A well drained soil is essential.
Dig over soil well adding some compost and aged cow manure in poor soils.
The bulbs are planted with the neck of the bulb above the soil level.
Plant the bulbs around 7 – 8 inches apart (20cm)
Water in well with a liquid seaweed fertiliser
More Information
For best flowering leave Belladonna Lily Bulbs undisturbed for as long as possible. (5 – 6 ) years. They will form a clump over time and then need to be divided to provide space and refresh the nutrients in the soil.

Belladonna Lily are toxic to both dogs and cats.

The best time to transplant these bulbs is after the foliage has died back. So late spring to summer.

PRUNING BELLADONNA LILIES
The only pruning required is to remove the spent flower stalks, just trim them off to around 1 inch above the the top of the bulb. Do not remove foliage until it dies back naturally.
Belladonna Lily not flowering.
Newly planted bulbs can take 2 years to settle in and flowers be patient. Lack of light and overwatering can also cause them not to flower.
Overcrowding over many years can also cause a poor flowering. But remember only to divide them when you really have to, as dividing sets back flowering.