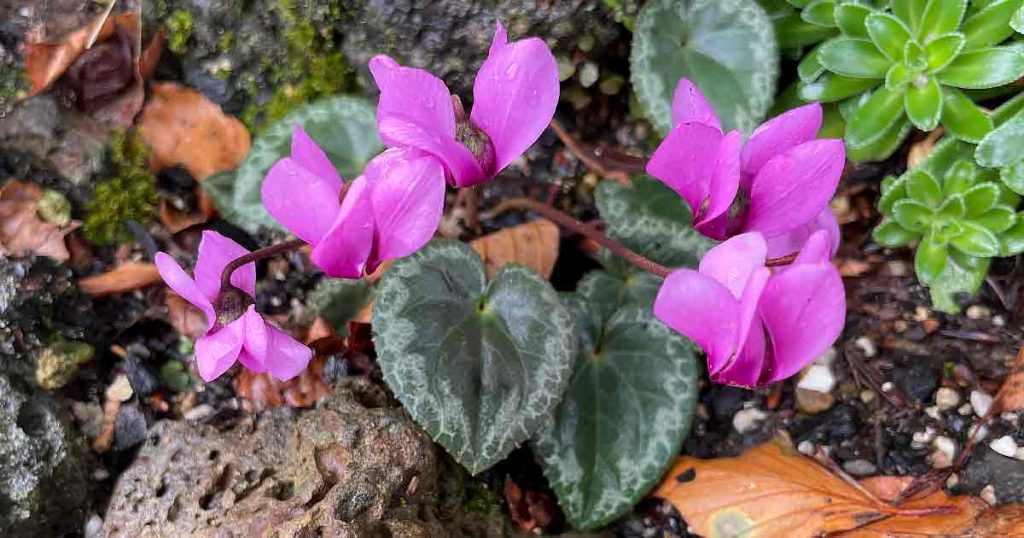 This is an Alpine species from Europe, it grows mainly in central Europe, northern Italy through to France to Poland and nearby areas.
It is summer flowering, so in the right climate it fills the gap to give a cyclamen for all seasons.
It grows naturally in humus rich soils in open woodland areas, it love part shade and although seed is difficult to find, it can be grown from seed.
Flowers vary in colour from purple through to white (C.purpuresans alba)
The flowers are attractive and lightly perfumed, the leaf patterns are reason enough to grow this plant. It tends to keep its foliage through winter.
How to Grow Cyclamen purpurascens
Part shade, summer moisture and good drainage are the keys to successfully growing this species. A cool climate is also required.
Plant the corms either directly into the ground or into containers.
Keep the area around the plant well mulched.
Fertilize from the first signs of new growth though summer with a liquid fertilzer.
Ensure that the soil does not dry out summer.