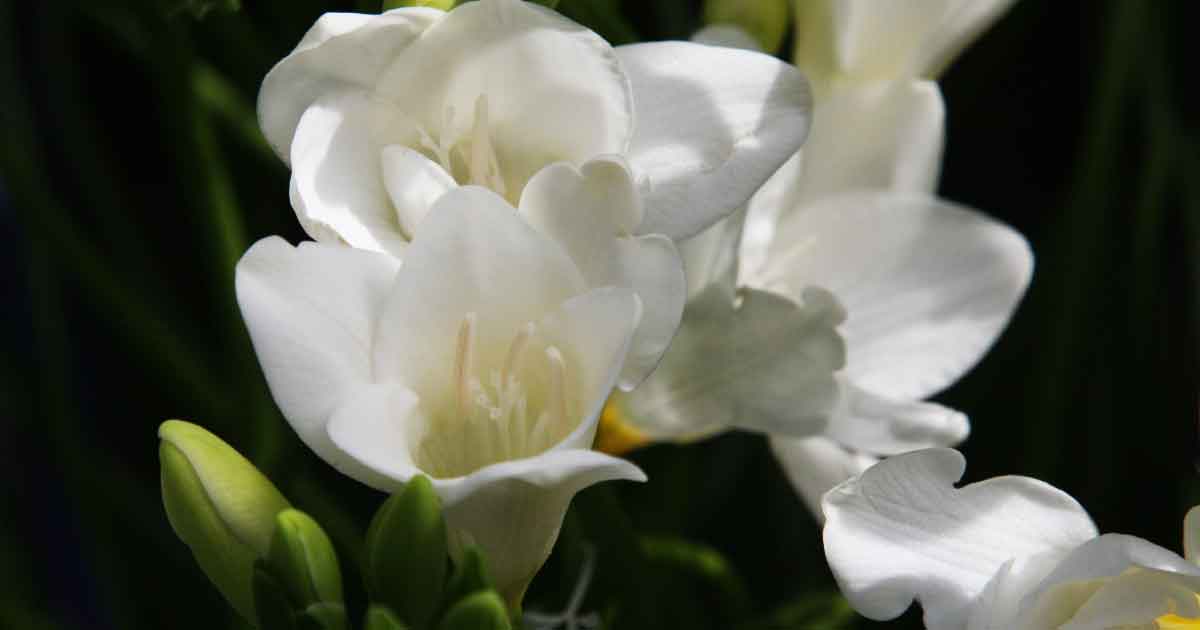 Freesias grow well in a range of climate zones, however they are not cold hardy. They are not fussy about soil type and do not need a lot of fertiliser, they are a spring flowering bulb, and are fragrant, so lets' lake a closer look at how to grow Freesias.
They are regarded as being hardy in USDA Zones 7 to 11, and in cooler zones you can overwinter them indoors in containers.
In the colder zones (those 8 and below) plant the bulbs is spring as the soil warms.
Look for larger bulbs where possible, these will give you more blooms and larger blooms as well.
These are a summer dormant bulb, from South Africa, foliage appears in early winter, flowers appear in late winter to spring.
After flowering let the foliage die back.
How to Plant Freesia Bulbs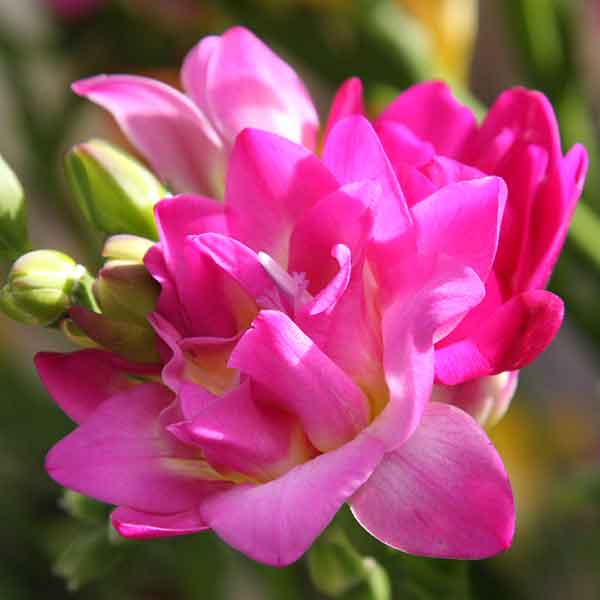 Best planted in large drifts, groups of 8 – 12 bulbs look great.
Position.
Best grown in full sun to a little afternoon shade in warmer zones. They do flower more freely in areas with a cooler spring. If temperatures are likely to rise above 79F, provide them with more shade.

Soil
A humus rich well drained soil is best. Hold back on water until you see the first signs of growth in spring. This is also the time to fertilize them.

Planting Depth
Dig the soil over well before planting as this is bulb that sends down relatively long roots. And if growing in containers choose a deep container for the same reason.
Plant the bulbs/corms at around 1 inch deep (pointy end up) and around 2 inches apart.

In cooler zones plant the bulbs early spring and grow them as an annual.