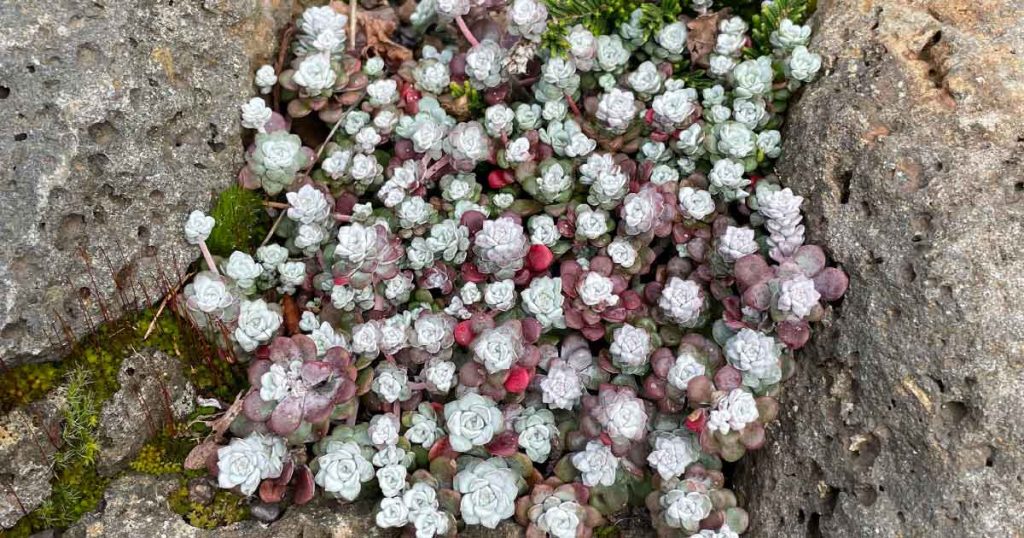 A low growing ground cover, Sedum spathulifolium 'Cape Blanco' is one of the best S. spathulifolium varieties available.
It is a matt forming perennial that spreads slowly to make a dense carpet of silvery grey waxy foliage that in colder months is tinged with red and purple.
The leaves are small, thick and form little rosettes.The flowers that appear in summer rise a little above the foliage on short stems, buttery yellow and almost covering the plant.
'Cape Blanco' will reach around 4 inches in height, usually less and can spread to 12 inches and more over time.
Although this little succulent will tolerate some shade it does grow best where it gets a good amount of sun and certainly gets better foliage colour in these conditions.
How to Grow Sedum spathulifolium 'Cape Blanco'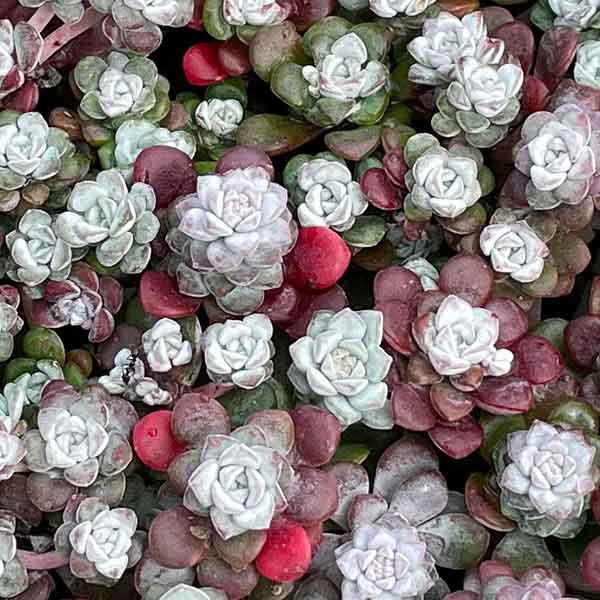 This is an excellent plant to grow in a container, a rock garden or in a crevice garden.
Use a free draining soil or potting mix as 'Cape Blanco' does not like wet soil.
Plant in a position in full sun to a little afternoon shade.
Water in with a liquid seaweed fertiliser after planting and provide a little moisture through the first summer in dry conditions.
Can you grow 'Cape Blanco' indoors in pots ?
Yes you can in a position near a sunny window and in a container with a free draining potting mix.
Growing plants near windows can be tricky as the glass can amplify the heat and cause leaf burn, depending on the orientation of the window and the climate.
Watering indoors will also be different as pots near windows can dry very quickly, so water when the soil drys out. Less water in winter.
Propagation
Best propagated from cuttings at any time when in active growth. Take short stem cuttings with some foliage (no flowers), these cuttings will take root in the same type of soil the plant grows in.
You can also propagate from leaf cuttings if you have the patience.
It will naturally spread where stems touch the soil, so established clumps can also be divided.