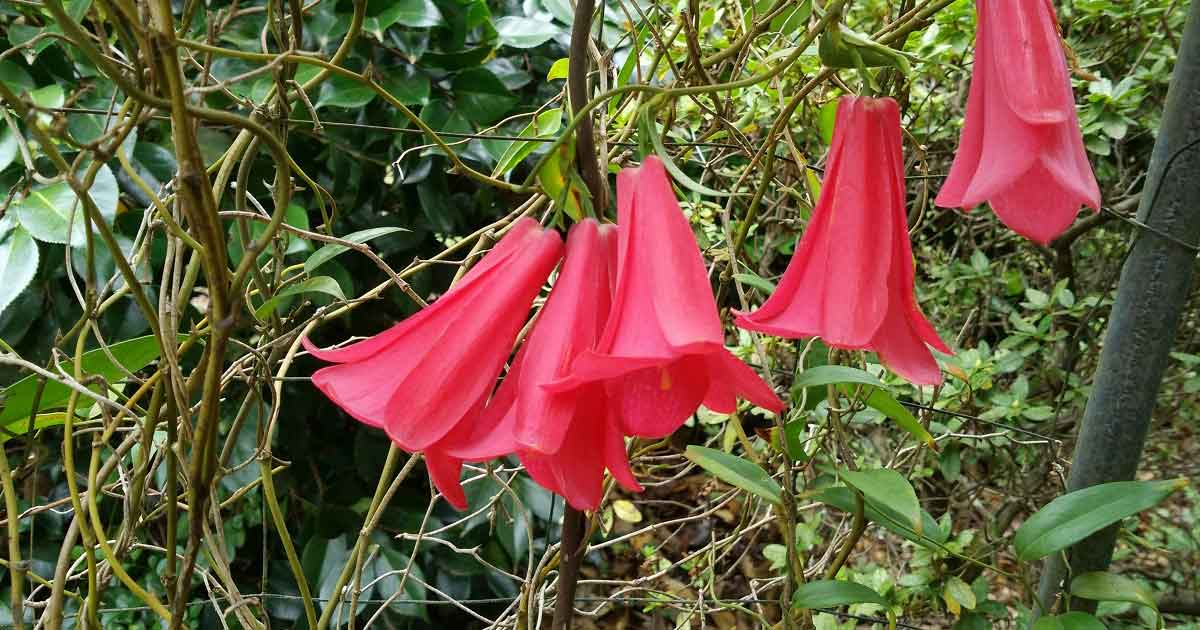 Lapageria rosea is the national flower of Chile and with its waxy bell shaped flower gets the common name of Chilean Bellflower, Copihue and Copiu.
This is a climbing plant that is only hardy in warmer climates, such as USDA Zones 9b – 11 however in cooler zones it can be grow in containers and over wintered indoors.
The flowers are not only red, but also white and combinations of red and white. Although Lapageria rosea will handle light frosts it will not survive heavy frosts and freezes and will not withstand cold temperatures.
How to Grow the Chilean Bellflower
The natural habitat is in coastal hills, where it warm and humid, in the USA it thrives in climates such as those of San Francisco where it will grow well outdoors.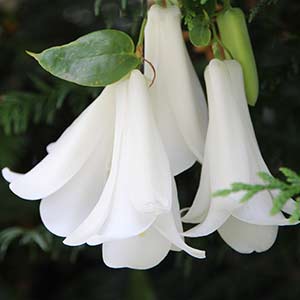 Choose a position where the roots of the plant can be in shade and the vine can climb into filtered light.
Also best grown in a position that is protected from winds.
A humus rich well drained soil is essential, the soil needs to be damp, however never wet and soggy.
In containers a mix of 50% Orchid mix and 50% Azalea mix is ideal.
This is a climbing plant so will need a trellis or bamboo canes for support.
Water in with a liquid seaweed fertilizer.
Water regularly during summer months, cutting back on water in winter.
You May also Like