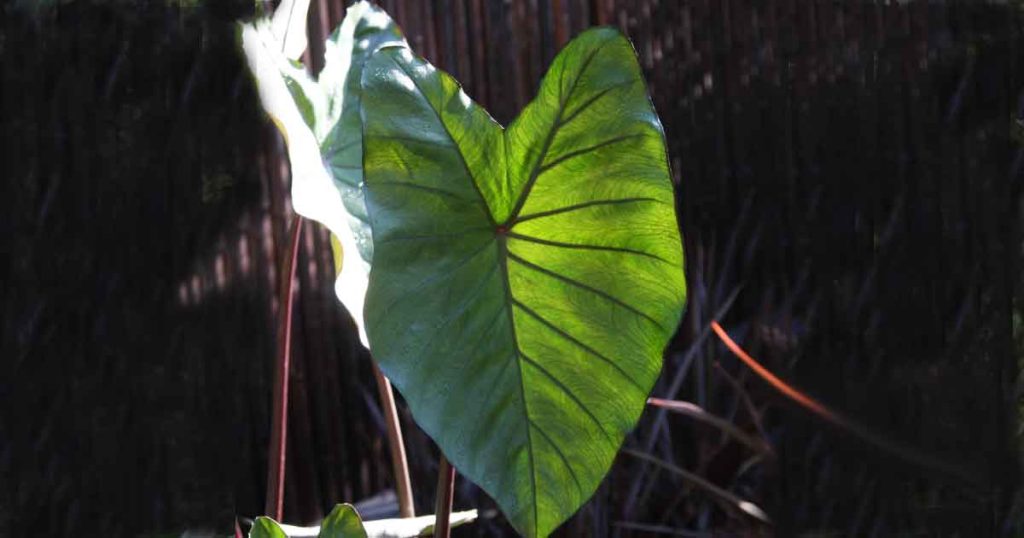 Colocasia are one of a number of tropical garden plants commonly called 'Elephant Ears'. It is Colocasia esculenta that is most commonly grown edible root known as Taro. 
However this group of plants are also grown for the ornamental foliage. Large heart to broad lance shaped leaves that come in a range of colours and can reach 3ft (1m) in length in the right conditions
The right conditions are warm and with a moist soil so USDA Zones 8 – 11 for growing outdoors. In colder zones, grow them in containers and overwinter indoors.
How to grow Colocasia
Choose a slightly acidic soil or potting mix.
Best grown in a position in part shade in warmer climates.
Watering – Keep moist at all times with less water over colder months
Fertilizer –  Regular applications of organic slow release or liquid fertiliser is recommended for good foliage growth.
Temperature – Avoid frosts and freezes. In warmer zones Colocasia will be evergreen, in cooler zones they will die back in winter.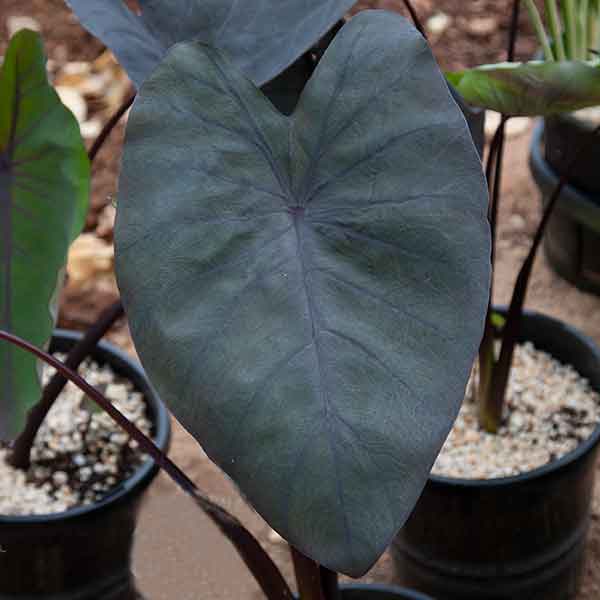 Winter Care and pruning.
Cut away old foliage as it dies back. Cut back all the foliage as it dies off in colder zones.
Whats the difference between Colocasia and Alocasia?
Colocasia leaves point downwards, MOST Alocasia leaves point upwards. Colocasia can grow in water, Alocasia needs some drainage. MOST Alocasia are not edible.
Do not eat either of these plants without proper identification.
Summary Information
Botanical Name – Colocasia
Common Name – Elephant Ear Plant
Family – Araceae
Origins  – Asia, Central America.
Position – Part shade to full sun depending on climate
Soil – Humus rich moist.
USDA Zones – 8 – 11.