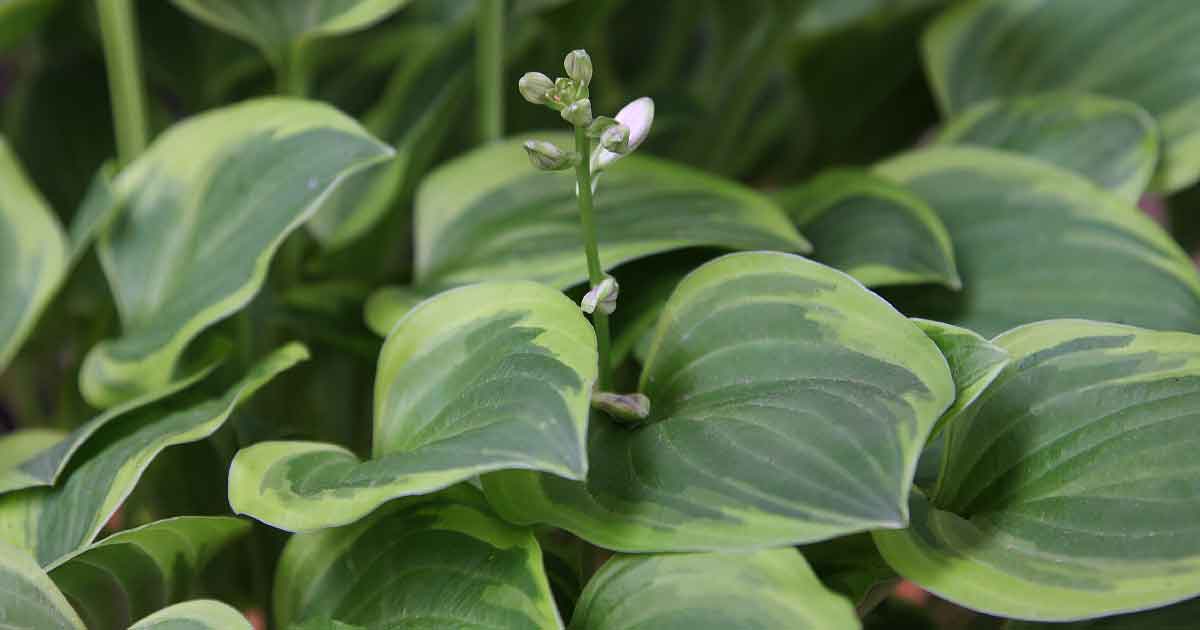 Hosta 'Golden Tiara' is a variegated sport of Hosta nakaiana, strong growing and with foliage that shows of mid green centres with leaf margins of the yellow/lime shades.
This is one of the easy care Hosta varieties that looks great in the garden and is also well suited to growing in containers.
Golden Tiara Hostas will reach around 16 inches in height, this does depend a little on the growing conditions. The foliage colour can also vary a little depending on the amount of light the plant receives.
Flowers are a purple colour and rise well above the foliage.
Regarded as hardy in USDA Zones 3 – 9 remembering that this is plant that requires filtered light or part shade and definitely protection form hot afternoon sun.
How to Grow Hosta 'Golden Tiara'
Plant Hosta Golden Tiara in the garden or in a container, you will need:
A shaded position, good filtered light is ideal.
A humus rich moist soil with good drainage.
Protection from slugs and snails.
Fertilize every spring with a good organic fertilizer.
Use a liquid fertilizer every month from spring through summer to promote good growth.
Protect the plants form frosts and freezes.
Maintenance
Remove spent flower heads to improve appearance.
Repot every 3 – 4 years.
In the garden, divide clumps as they become crowded, do this in early spring.