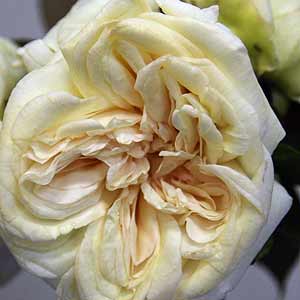 These are the large flowered roses that we have developed to not only grow in the garden, but also what we see in the florists.
They grow as plants that usually have one flower on each stem and are the rose of choice for cut flower growers. Regarded as hardy in USDA Zones 5-9 depending on conditions these popular roses are readily available.
Originally they were a hybrids most likely between Rosa chinensis and Rosa gigantea. However now they are a huge group broadly called 'Hybrid Tea' and any rose that has the repeat flowering, fragrant and large flowers seems to be lumped in this category.
The name 'Tea Rose' originates from from the perfume, said to smell like tea, however this is a little debatable. It could be that they just cane from China on the same boats that the tea arrived on.
What is a Hybrid Tea Rose?
A hybrid tea rose is a cross between Hybrid Perpetual and Tea roses. . The original tea rose itself Rosa × odorata is thought to be a hybrid between R. chinensis and R. gigantea, these are once flowering roses.
So Tea roses are a cross between these roses and Hybrid Perpetual roses which are roses that will reflower, and these are crosses between Hybrid Chinas, hybrid Bourbons, and Hybrid noisettes that have in turn been crossed between themselves.
So a tea rose will flower once, a hybrid tea rose will repeat flower.
Most modern Hybrid Tea roses will get to around 1.5m – 2m in height 4ft – 6ft.
Floribunda roses differ to hybrid tea roses in that they produce large clusters of flowers and are generally not as fragrant. Hybrid Teas are also said to be more disease resistant.
Can you Grow Tea Roses in Pots ?
Yes you can, look for the smaller growing types for most pots and containers.
Why do we now call 'Tea Roses', 'Hybrid Tea Roses' ?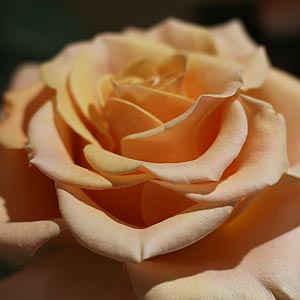 One of the problems with the original Tea Roses was that they were brought to Europe, much colder in winter than the natural habitat. They did not really like the cold.
Being interested in the flowers, the hybridisers started to cross them with Bourbons, Gallicas, Centerfolias and just about anything they could get their hands on. So now we have 'Hybrid Tea Roses'.
If you look at the names of the early hybrid teas, many are French and Italian, in the warmer climates, the nurserymen were the most enthusiastic about these new roses.
Like so many early hybrid plants, many are now lost, although it is amazing what appears in old gardens from time to time.
Oldest Roses
The oldest in cultivation include 'Devoniensis' and 'Hume's Blush Tea-Scented China', although some oldest Hybrid Tea Rose we can find recorded include "La France" and Madam Falcot from the world renowned Guillot family.
A wonderful reference is the book 'Tea Roses – Old Roses For Warm Gardens'.
Marilyn Monroe – A modern hybrid tea rose
Characteristics of the hybrid tea rose
Large flowers.
Tall upright growth habit.
Foliage is not dense like many others
Colors from white to red, with yellows, orange and pink in between.
Perpetual flowering.
10 of the Best Hybrid Tea Roses
Papa Meilland
Dublin Bay
Mr Lincoln
Barbara Striesand
Double Delight
Just Joey
Veteran's Honor
Marilyn Monroe
Peace
Remember Me