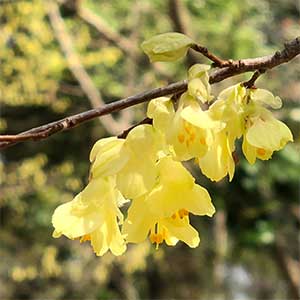 Making up the plants referred to as Winter Hazel, Corylopsis are a group of around 30 species, many worthy of a place in the garden.
Deciduous small to medium shrubs they are useful for the showy yellow flower racemes, bright green new growth during spring to summer as well as the good fall colour.
All species have yellow flowers, rounded ovate leaves and are deciduous.
Don't confuse Corylopsis species or Winter Hazel with the more commonly found Witch Hazel which are Hamamelis species.
Care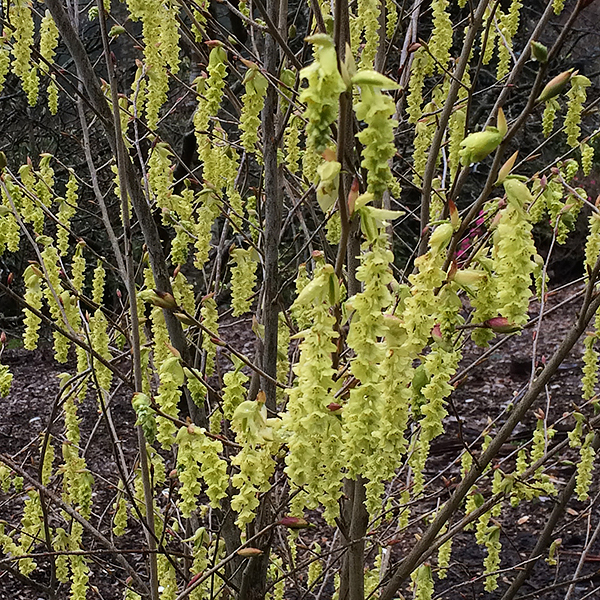 All varieties require similar care.
Well drained soil
Sunny position protected from frosts
Varieties
C. paucifolia
Excellent for smaller gardens as this species will only reach around 6ft in height. Pale yellow flowers.
C. spicta
Again from Japan and China, fragrant flowers in spring and the ovate foliage. To around 6 – 8 ft in height.
C. glabrescens
From Japan, reaching around 10 ft -12ft depending on conditions.
C. sinensis
Commonly known as the Chinese Winter Hazel also know as Corylopsis willmottiae. Best grown in a position where it is protected from frosts. Perhaps the most vigorous species.
Where to buy
Varieties are available for sale from the following nurseries
---
BLOOM RIVER GARDENS – Phone: 541-726-8997
39744 Deerhorn Road Springfield, OR 97478
Corylopsis: Including: Corylopsis pauciflora, Corylopsis gotana, Corylopsis spicata.