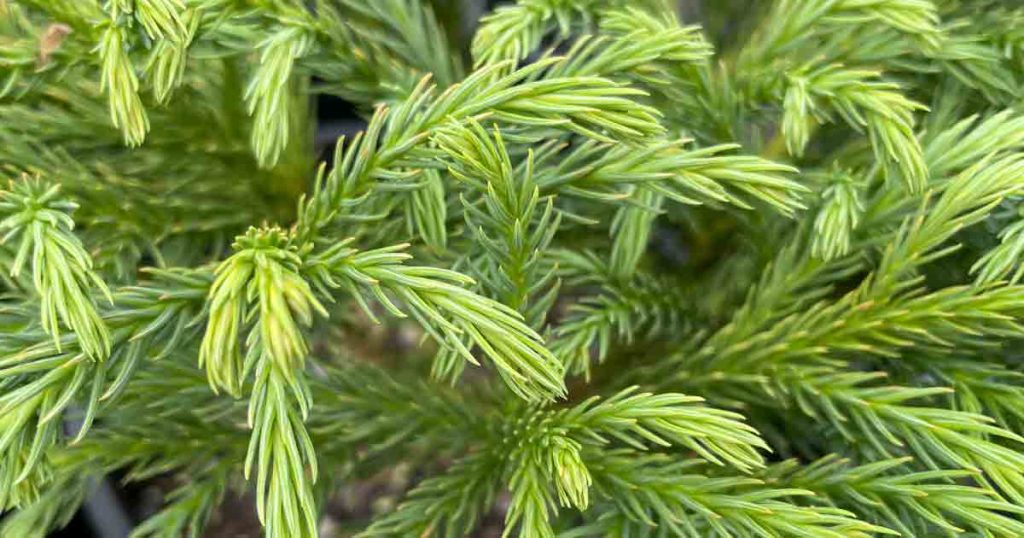 A small slow growing evergreen shrub, Cryptomeria japonica 'Globosa Nana' is at home growing in the garden or in a container.
Also known as the Dwarf Japanese Cedar, this is an evergreen plant, attractive green foliage from spring through summer that turns toward a rust bronze in winter, depending on the climate.
This is a dwarf conifer variety that will grow in light shade, however is much better with at least 6 hours of sun a day.
This is not a plant that requites much maintenance, a little light pruning to keep it in shade and that's about it besides watering and fertiliser.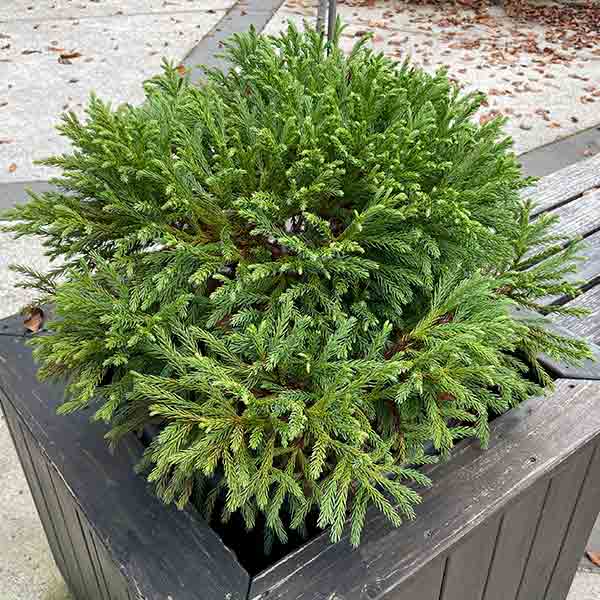 How to grow Cryptomeria japonica Globosa Nana
Best in full sun to a little shade, and this depends on climate, in cooler climates, full sun.
Soil
Humus rich well drained soil. In containers use a good quality free draining potting mix.

Fertiliser
Use a slow release fertiliser in spring to improve growth rate and foliage colour.

Watering
Once established, in good soil this little shrub requires very little water except in dry climates and long hot summers. If the soil begins to dry, water deeply and mulch really well.

Light
Although Cryptomeria will tolerate some shade, 6 hours of good sun is recommended.

Temperature
Best in USDA Zones 6 -9 although it can grow welling colder zones depending on location.