The Molded Wax Agave or Lipstick Echeveria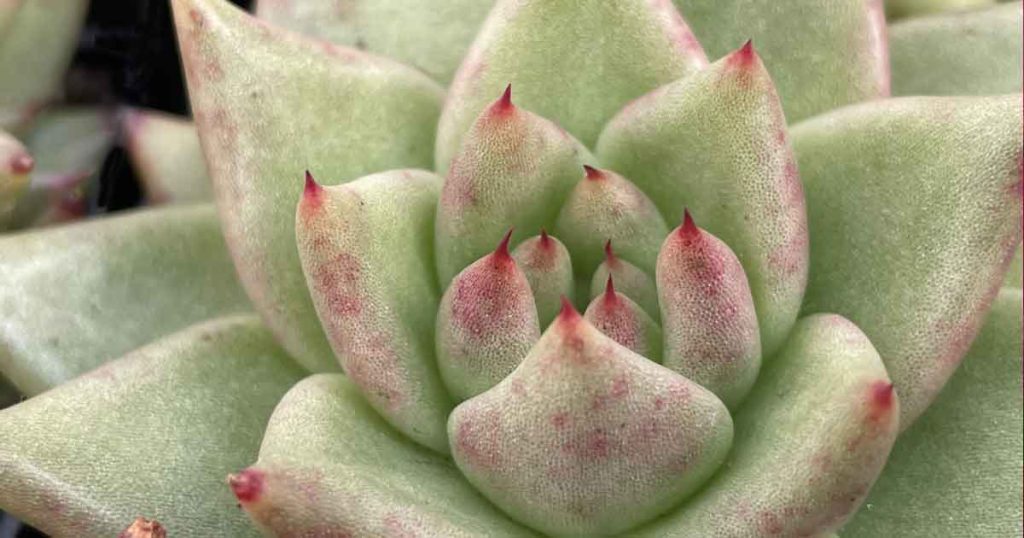 Regarded as giving us some of the most beautiful of all of the Echeveria, Echeveria agavoides is commonly called 'The Molded Wax Agave', 'Lipstick Echeveria' as well as the 'Red Edge Echeveria'.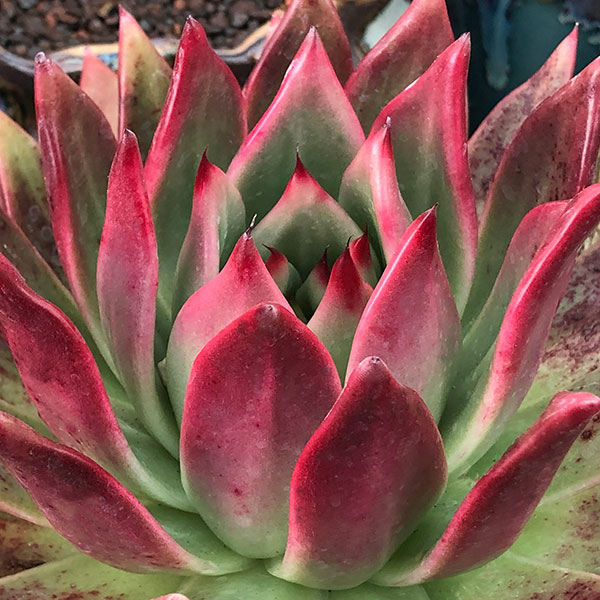 This is a stemless succulent, original from Mexico and today selected and hybridised forms give the collector many beautiful plants.
The 'agavoides' part of the name simply means foliage like that of an Agave. The 'Molded Wax' common name refers to the stiff upright form. Lipstick and Red Edge refer to the wonderful red tones that make this succulent so popular.
The original Echeveria agavoides is green with red tips when under stress. The cultivars, such as 'Romeo', 'Frank Reinelt' and the well known 'Ebony' are all wonderful examples of the agavoides type.
What are the top tips for looking after agavoides types?
Give them a free draining potting mix.
Give them lots of light.
Don't over water.
Keep humidity low.
Common Questions
Do they need sunlight ?
Yes they do, especially if you want the wonderful red colourings.
How large do agavoides types get ?
Well this depends on the variety, 'Romeo' is large, the 'Champagne' types with are a hybrid between 'Romeo' and Echeveria 'Laui' are smaller and slow growing.
Can you grow them indoors?
Yes you can, but again you need good light to get the best results and best colour.
Popular Echeveria Agavoides types
Miranda
Romeo
Champagne
Aquamarine