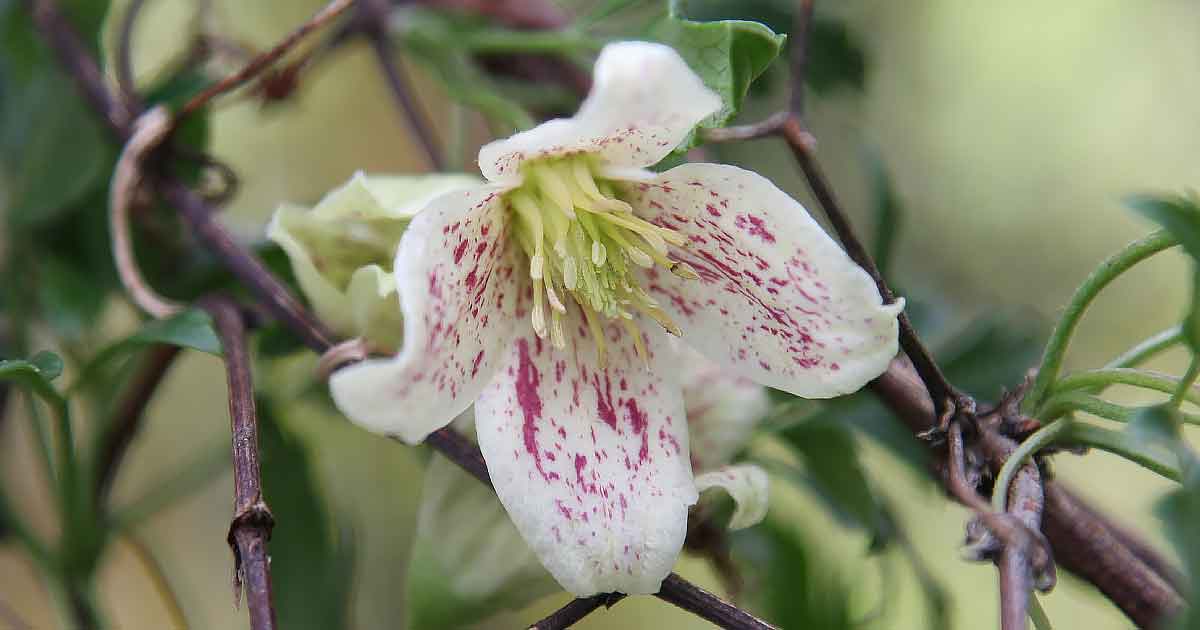 With so many species and cultivars of clematis available what makes Clematis cirrhosa stand out.
Well for a start its an evergreen clematis, and secondly it flowers from mid to late winter through to summer. Suited best to Zones 7-9 and although it can handle frosts, extreme winter temperatures will be a little harsh.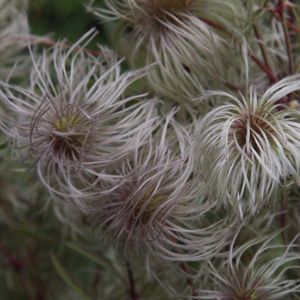 Clematis cirrhosa is a pure white to cream flowers without the 'freckles'. An evergreen climbing plant that will reach 5 -6 m depending on conditions. Clematis cirrhosa are sometimes called fern leafed clematis.
If you are looking for something a little different in a clematis consider growing Clematis cirrhosa v. ladakhiana from the Ladakh region in India. Fascinating flowers and the seed heads (pictured above right) are also interesting.
Care
General Care
Clematis cirrhosa freckles prefers a position where it has a cool root run in humus rich soil in part shade to full sun with some shelter from hot winds and afternoon sun. Grows well on a trellis, fence or when allowed to climb through other shrubs.
Needing little pruning other than to keep in shape.
Try a little seaweed fertiliser early in spring as the soil warms up, or some worm compost tea at any time of the year.
Mulch around the roots to maintain that cool root run that suits these plants so well.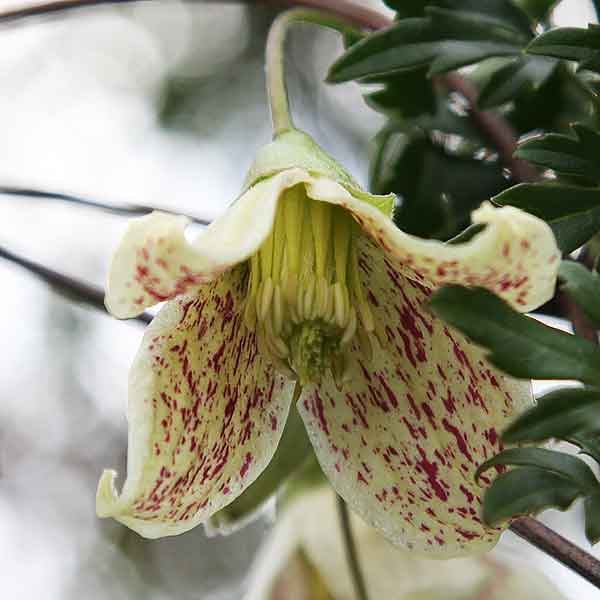 Pruning
Like most clematis Clematis cirrhosa can be pruned back heavily in spring if required.
Varieties
Clematis cirrhosa var. balearica 'Freckles' – Attractive largish fragrant cream bell shaped flowers (to 2 inches or 5cm) flecked with pink to reddish/brown spots or 'freckles' appear from late summer through to winter. Foliage is a handsome dark green fern like foliage.
Clematis cirrhosa var. purpurascens – 'Lansdowne Gem' with its attractive purple flowers.
Also 'Wisely Cream' and 'Jingle Bells'
You May Also Like