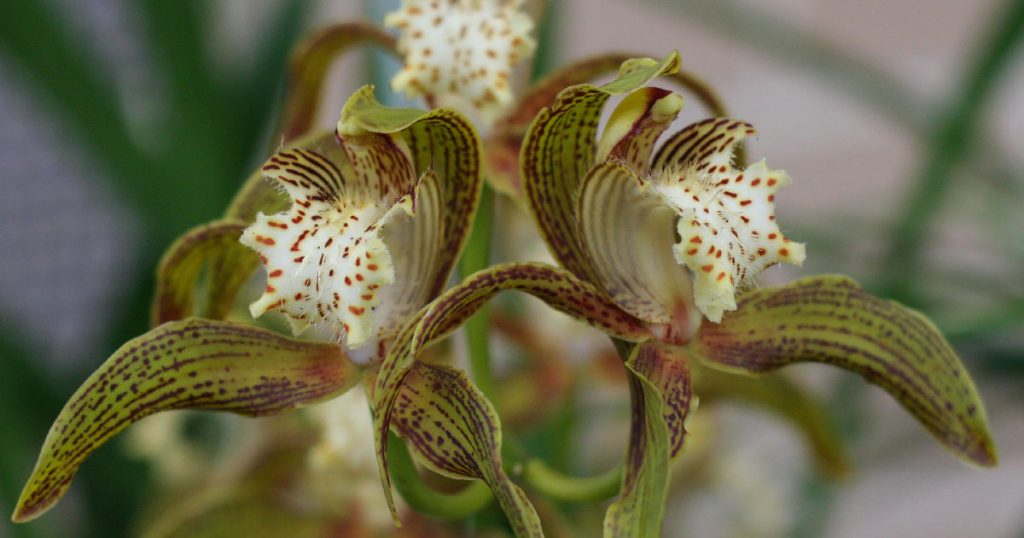 Commonly called the Boat Orchids, the genus Cymbidium consists of around 60 species mainly from tropical to sub tropical climates, however many at medium to high altitudes.
Distribution is wide, from the Himalayas through southern China, Asia to northern Australia.
These species Cymbidiums take as well away from the modern hybrids, which do have colourful flowers however are a little monotonous in shape and form.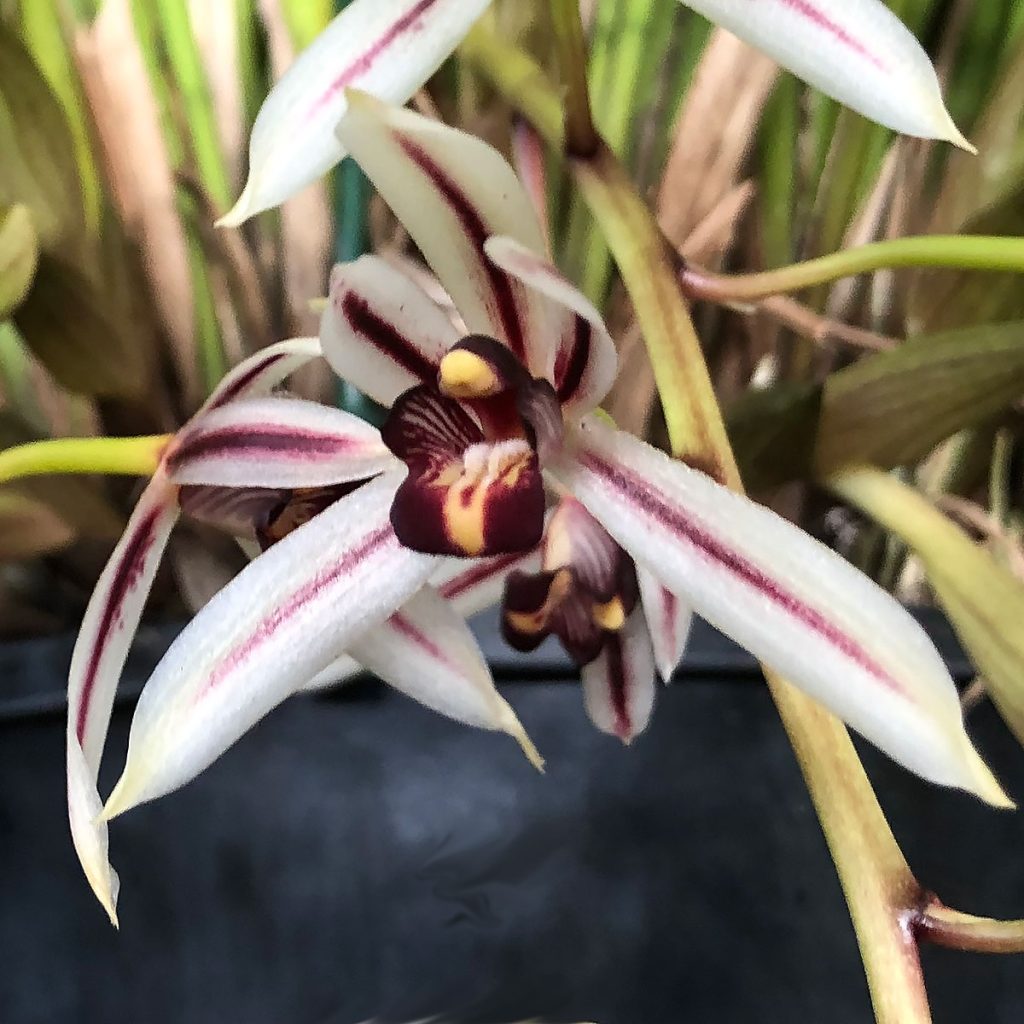 As these plants come from higher altitudes, they are mainly easy care in cooler climates tom the natural habitat.
With so many species flowering time varies greatly, and with careful selection you could have Cymbidium species flowering almost year round.
Learn about the Cymbidium flowering cycle here.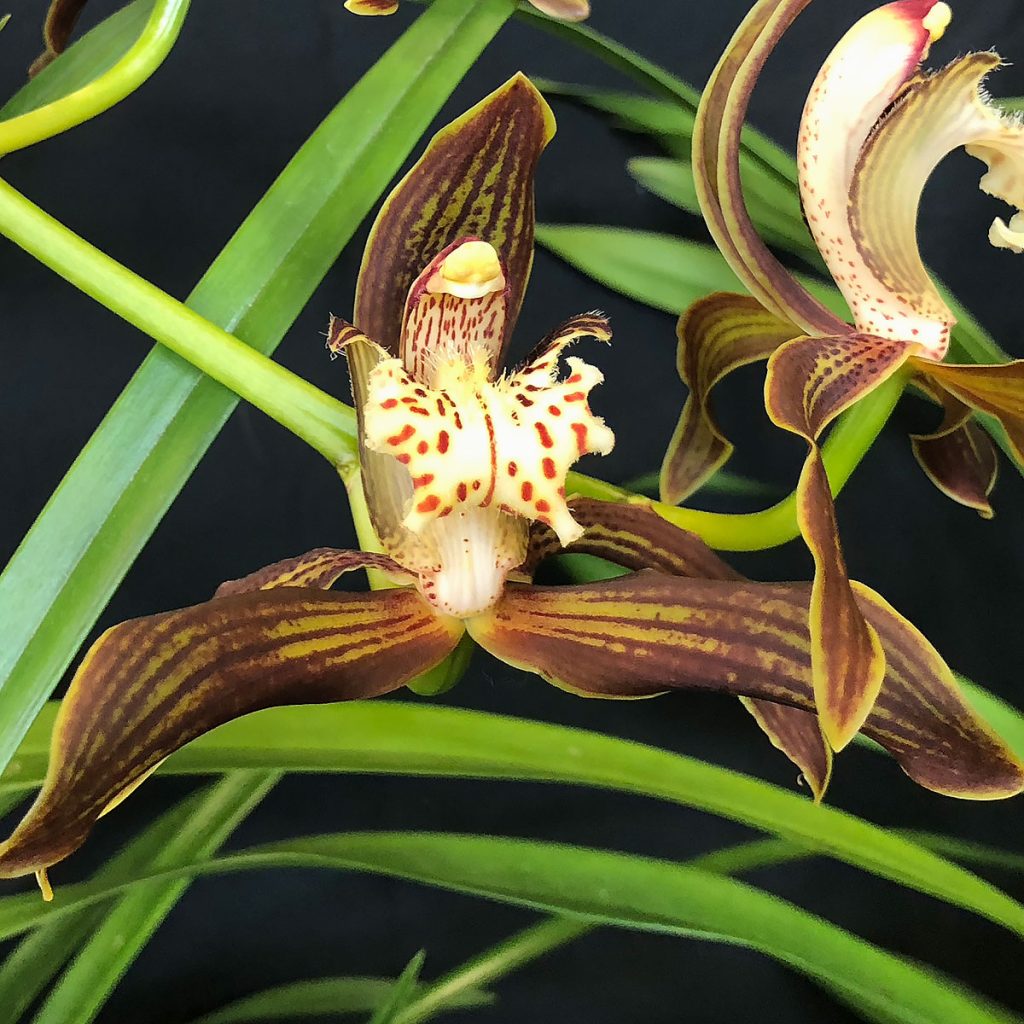 Easily recognised is Cymbidium tracyanum (pictured above). Striped patterns along with pink spots on the creamy white labellum, and twisted sepals make it a standout..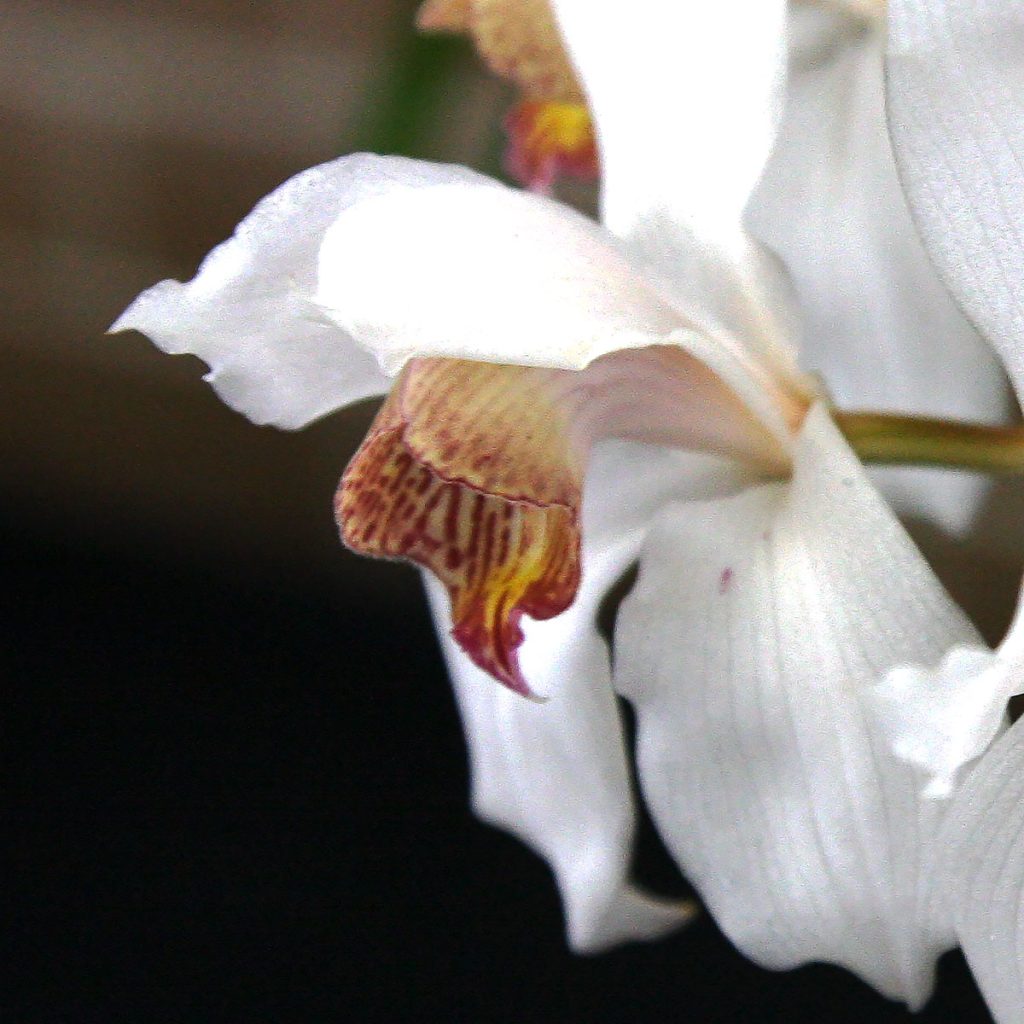 Smaller growing, and perhaps not a neat in growth habit as some others Cymbidium erythrostylum with its white sepals has a labellum that is a rusty yellow with deep pink to maroon.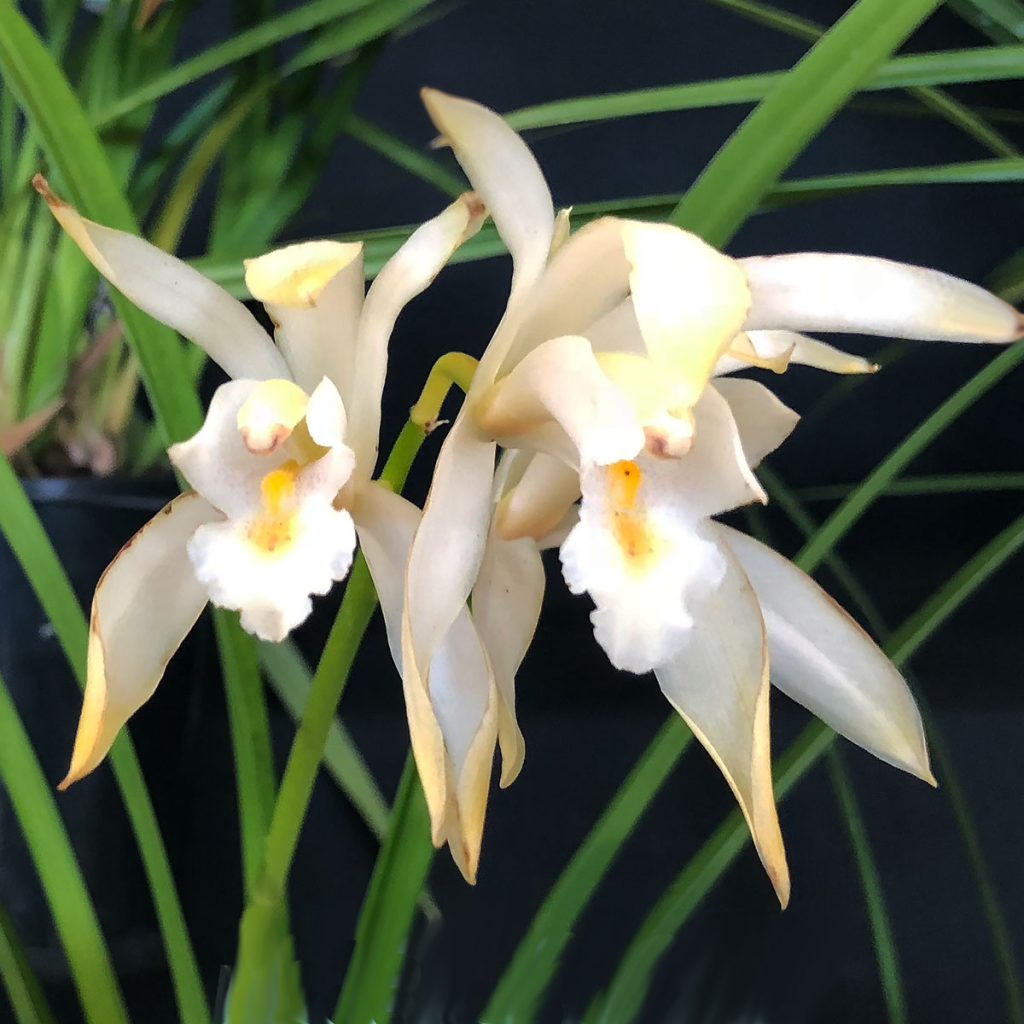 Fragrant flowers on tall arching spikes, a different shaped psuedobulb, its stem like and well worth adding this one to your collection.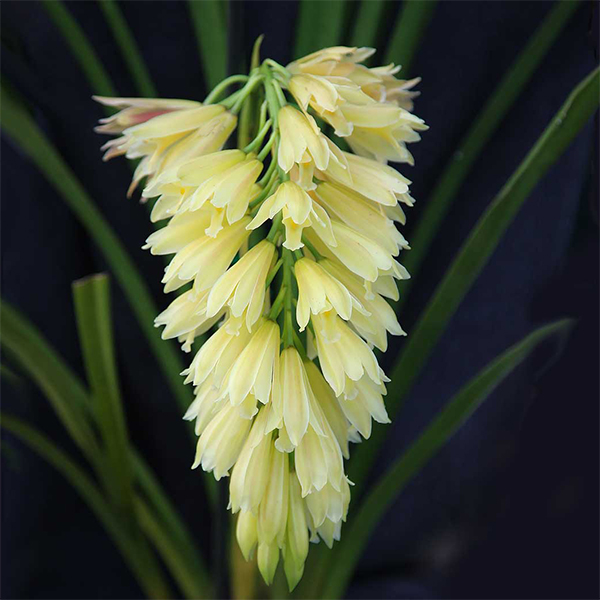 For us, the star of the genus is Cymbidium elegans, truely unique and yes elegant.