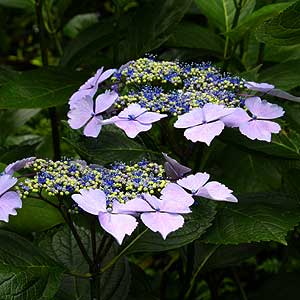 For cool to temperate climates Hydrangea plants are one of the best for part shade. Magnificent flowers form spring to summer, easy care, and some have wonderful fall foliage color as well.
Sometimes seen as a little 'Old Fashioned' landscapers beware, they are right back in style again. To help you choose the right variety for your garden we look at the flower colors, the flower form and the varieties that cope well with more sun as well as the shade lovers.
Hydrangea plants, with wonderful flowers from white through to blue, pink and red are popular in cooler climates. They can also be grown in warmer climates if you choose the right variety.
Varieties are available for sale online include a number of species such as Hydrangea macrophylla, Hydrangea aspera and Hydrangea preziosa.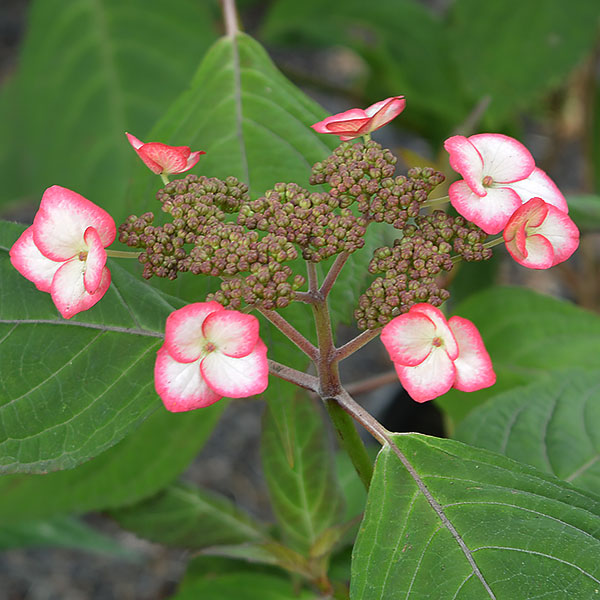 Hydrangea quercifolia (Oakleaf hydrangea) is native to areas such as Tennessee. Blue Hydrangea depend on soil conditions for the color.
Hydrangea petiolaris is the climbing hydrangea. Hydrangea paniculata 'Vanilla fraise' is a popular cultivar.
Care
Although different varieties will grow well in more sun than others, in general growing conditions are similar for all
Hydrangea plants grow well in a part shaded position with protection from hot afternoon sun.
They prefer a humus rich moist soil and need protection from frosts.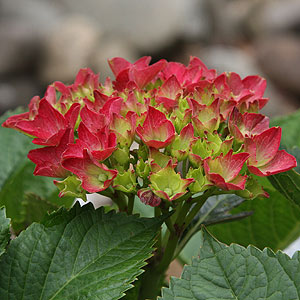 Very popular in the cooler zones such as Rhode Island, Connecticut, Maine and New Hampshire. They also grow well in areas of Texas and Tennessee.

Popular in the garden, as cut flowers and for wedding bouquets, Hydrangeas are a versatile plant in many respects.
How to Get Blue Hydrangea Flowers
The color of some Hydrangeas flowers is influenced by the acidity of the soil, acid soils produce bluer flowers than alkaline soils.
SOME hydrangeas will not turn blue at all, pink and blue Hydrangea can generally be changed, however white hydrangeas in general 'stay white'.
So in general a low ph will produce bluer flowers in most Hydrangeas than a high ph.
Planting Hydrangeas near concrete structures where lime leaches into the soil makes blue flowers difficult to obtain, in other areas soil acidity can be altered more easily.
You may also be interested in
Pruning
Hydrangea are pruned according to the flowering habit, some flower on new growth, some on old growth. So look at the individual species for pruning instructions.
Hydrangea Plants are available for sale from the following nurseries
BLOOMIN DESIGNS NURSERY – phone: 678-376-7987
558 Auburn Rd Auburn GA 30011
Featuring ferns, daylilies and hostas and the 'Knockout Rose', Bloomin Designs Nursery is a family operated grower of perennial plants.
DIGGING DOG NURSERY – phone (707) 937-1130
PO Box 471 Albion CA 95410
Includes: Hydrangea serrata, Hydrangea quercifolia, Hydrangea paniculata, & Hydrangea macrophylla and others.