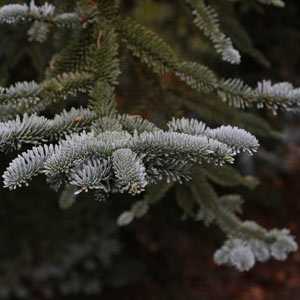 Coniferous trees (Conifers) include a huge variety of species and cultivars from dwarf or miniature conifers that make wonderful landscaping trees. From dwarf varieties to large feature trees as well as types that are grown commercially for timber.
They are called 'Coniferous trees' as they are ' cone bearing', many also have needle like leaves, most are evergreen.
However as with everything we have exceptions, a few species are deciduous and this includes the Larch or 'Larix' varieties.
Some also have 'scale like' foliage, this is very a large group of trees and shrubs, many species make excellent garden plants.
The trees that are used in landscaping and are best suited to the home garden are the varieties that are of most interest.
Varieties
When you are looking at selecting the best conifers for your garden, you can start with size, foliage color and growth habit.
Upright, weeping and dwarf forms are all available.
Foliage color varies from green through to the blues ,and gold as well.
You can also consider growth rate, some, especially the dwarf forms are very slow growing, others are much quicker.
As coniferous trees are found naturally in wide range of climates, you will also find some that are suited to coastal conditions, while others prefer the cool of the mountains
Most are well suited to USDA Zones 4 – 8.
Landscaping Uses
From low growing ground cover types, to hedging and screening trees, conifer trees have if covered. You can also find weeping forms that make excellent feature trees in a landscape design.
And of course, coniferous trees are widely used in landscaping.
Where to Buy
You can find a good selection of conifer trees for sale at the following nurseries.
---
BLOOM RIVER GARDENS – phone: 541-726-8997 Fax: 541-726-4052 39744
Deerhorn Road Springfield, OR 97478
Conifers. Including: Abies, Cedrus, Chamaecyparis, Cryptomeria, Cupressus, Picea abies.
www.bloomriver.com
TINY TREASURES NURSERY – phone: 503-463-8602 fax: 503-390-0028
PO Box 20250 Keizer OR 97307
Rare plants from unusual places.?Daphne, Hebe, Dwarf Conifers, and Bonsai starts.
www.tinytreasuresnursery.com
LAKE COUNTY PINES – phone 847-487-7408 29685
N Fairfield Road Grayslake Il 60030
Specializes in dwarf conifers and conifer trees. Our conifer collection includes over 225 varieties of conifer trees many are dwarf conifers. You will enjoy these conifer trees in your conifer garden.
www.lakecountypines.com
EASTWOODS NURSERIES – phone: 540-675-1234 634
Long Mountain Road Washington Virginia 22747
Specializing in mail order Japanese maples, ginkgos and a few conifers.?
www.japanesemaples.com